Saturday Night Live — Stand-up comedy at the Picture Butte Hotel
Posted on November 22, 2016 by Sunny South News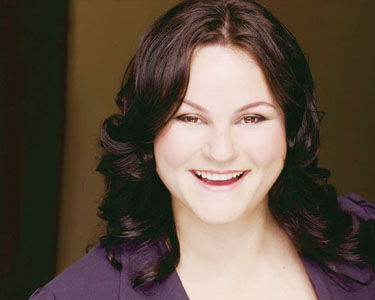 By Stan Ashbee
Sunny South News
Kathleen McGee is the girl your parents warned you about. Not only will she make you laugh, she will also make you blush at the same time. McGee headlines Yuk Yuk's On Tour at the Picture Butte Hotel this Saturday night. Fellow comedians Todd Ness, Brett Forte and a guest comedian will also be featured for a night of live comedy.
McGee has appeared at the Just For Laughs Nasty Girls Show, the Winnipeg Comedy Festival, on CBC's "The Debaters" and she has her very own podcast entitled, "Kathleen McGee is a Hot Mess." McGee is often labelled as "dirty" but she prefers "honest." The darkest thoughts you've had, McGee says them out loud.
"I've toured all over Canada. I just constantly go back and forth. I've been all over the place. I've been to southern Alberta quite a lot. I'm from Edmonton originally," McGee said, on the phone from Vancouver.
McGee reiterated she is a very honest comedian.
"It's usually whatever is happening in my life. I have a lot of relationship stuff and a lot of stuff about being a woman," she added.
According to McGee, she is usually out on the road somewhere in Canada with other comics every weekend.
"It's never the same people over and over. It's really fun because you get to meet all the comics. Every single area I've been to has a different kind of style of comedy. It's really interesting to see how the comedy changes where you go in the country," she noted.
In Canada, McGee believes comedy is booming once again.
"There's so many people getting into it. Every time I go back to a city, there's a new set of people that have started doing comedy and comics I've met years ago are still thriving. Canadians just love to laugh. We're the funniest people in the world. If you think of a funny American, most chances are they're Canadian," she joked.
McGee said she would like to tour the United States, Australia and in the U.K. in the coming years.
The weekly podcast, McGee explained, gives her the opportunity to interview other comics, interesting people she knows including friends and the program has been getting a lot of downloads, as of late.
"It's become very popular. That's my other thing I'm really proud of. And, I do a lot of writing," she said.
She noted her first live comedy set was a Yuk Yuk's show.
"I've been touring with them probably for the last 10 years and really professionally touring with them for the last eight years," McGee said.
Tickets for the show are only $10 dollars and can be purchased at the Picture Butte Hotel. Don't miss a great evening of stand-up Canadian comedy. Doors open at 6 p.m. Show starts at 8 p.m.