Soles' voice behind iconic characters: From webslinger to misfit elf
Posted on December 20, 2016 by Sunny South News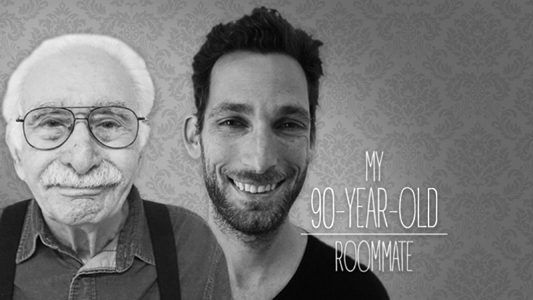 By Stan Ashbee
Sunny South News
Who is Paul Soles, you may ask? Well, he is indeed a Canadian pop culture icon. You may know him better as Hermey the elf (that would rather be a dentist) in the classic holiday special "Rudolph the Red-Nosed Reindeer" or as Peter Parker/Spiderman in the 1960s animated web-slinging "Spiderman" cartoon.
In 2016, Soles had a role on CBC's "My 90-Year-Old Roommate," which can be viewed on YouTube. But, for over the past 50 years, Soles has had a wide-variety of roles as a voice actor and actor. "I've been very fortunate. I've always said anything I've had happen has been more good fortune than good management," Soles joked.
Soles said he was always drawn to broadcasting as a child — first as a fan. "On Sunday nights, there were three half-hour comedy programs — Jack Benny, Phil Harris and Edgar Bergen and Charlie McCarthy. We would all have soup and sandwiches and sit around the radio and listen to these shows. That was our big Sunday night. This was, of course, long before television," he explained, adding he was in his teens and he was very drawn to comedy shows.
Radio, especially as practised by the CBC, Soles said — was Canada's national theatre, at the time.
"There really was no national theatre in Canada except for CBC Radio drama. That's what formed all of our tastes. Lucky us, the standard and the quality was very high. That's affected my ideas and choices over the years. When I got into the business and was able to come to Toronto in the early 1960s, to eventually be able to play with these great names I'd grown up with, you really felt good," said Soles.
Rankin/Bass Productions, the producers behind the classic holiday specials including — "Rudolph," "Santa Claus is Comin' to Town" and "Frosty the Snowman" — and NBC producers came to Canada, Soles guessed, was because the best pool of English-speaking radio actors in the world were from Canada. A fact shared by the late-great Orson Welles.
"We stood between Britain and the U.S. and had the benefit of programming from both places. Our people were able to do both plus of course the fact we worked for $1.50 a day," he noted.
"In the years since, I don't know and I haven't followed of what the income of Rankin/Bass have been for 'Rudolph,' but we never got a nickel. Only Burle Ives," he added.
After "Rudolph" aired Soles noted, all sorts of programs were done and no one knew how popular these programs would become.
"I'm thinking of 'Spiderman' in that sense. Even Stan Lee, I don't think, figured the 'Spiderman' creation was going to have the legs it had. But, of course, he believed in it, even though many said what kind of a superhero is Peter Parker. He can't get it on with girls, he's kind of wussy and yet it turned out to be one of the great superhero franchises of all time," he said.
Soles said he was fortunate and had a day job at the CBC doing a program called, "Take 30," which he did for 16 years.
"The ability to do these occasional radio dramas or voice acting jobs or whatever was icing on the cake. We didn't depend on it for our livelihood, they were amusement, entertainment and fun," he said, adding he had a chance to work with some of the big names in the business including Billie Mae Richards, the voice behind Rudolph.
According to Soles, back in the day, cast members saw a storyboard, which was nothing more than drawings of the characters.
"From which we took as much as we wanted or needed in terms of formulating the voice. I don't think it took more than the first reading to come up with the voice and away we went. This is not a one-year thing, it was quick. That's the way things were done back in those days, particularly for a one hour or two hour radio drama. We would have the best radio actors in the world there," said Soles, adding working elbow to elbow with the best in the business was a privilege and tremendous education and delight.
"It was fun, but you would be booked for a part and come into the studio, you're handed your script and you had one read through and then immediately would go to the microphone and start recording," he explained.
Last year, Soles noted, he had a very small part in the Canadian movie "The Second Time Around."
"It was sort of a love story between seniors. It's having quite a nice run at Jewish film festivals around the world," he said.