Coaldale RCMP investigate theft of a fibreglass cistern
Posted on February 21, 2017 by Sunny South News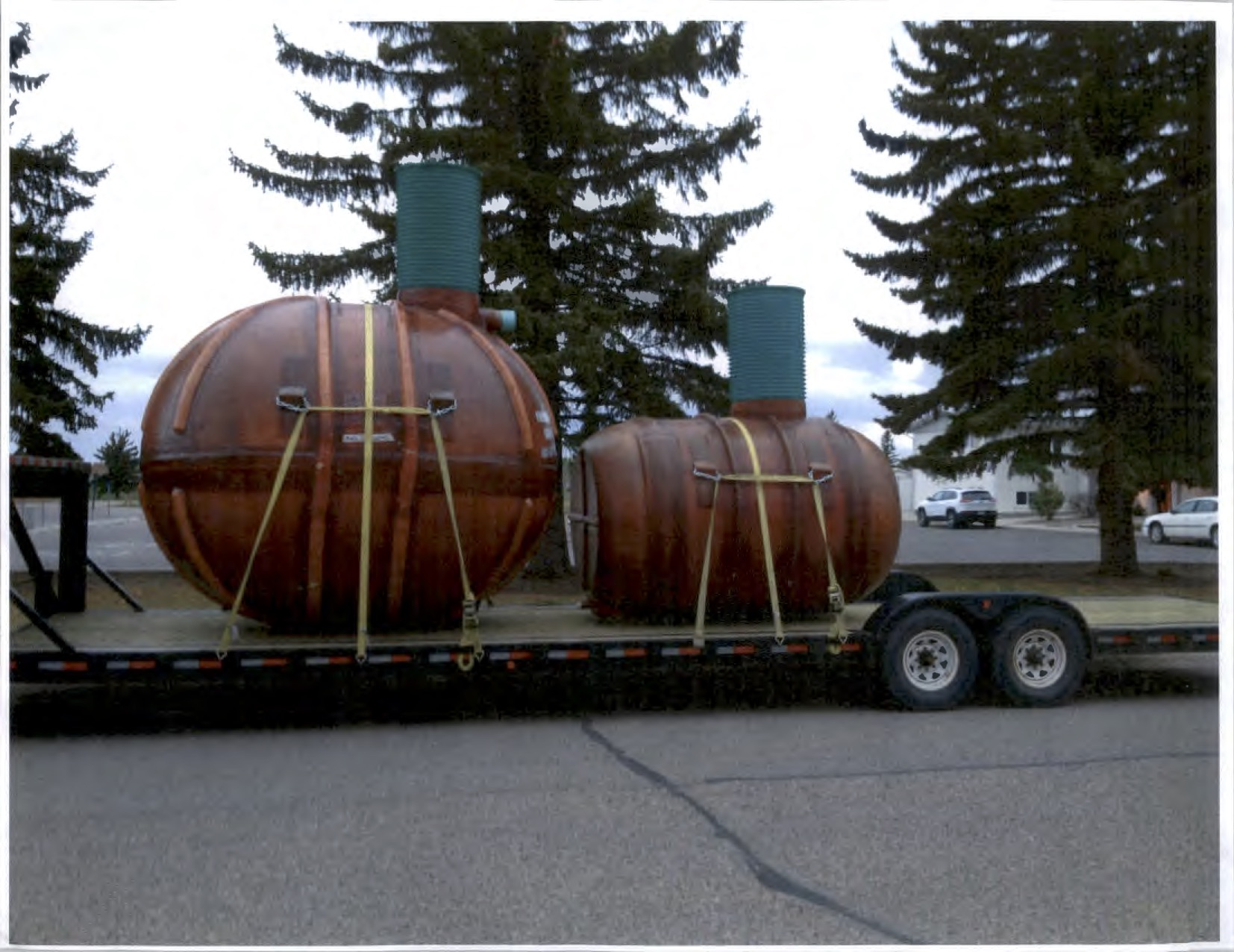 On Feb. 21, the Coaldale RCMP received a complaint of a theft of a 1,000-pound fibreglass cistern worth $4,900 — taken from a Coaldale business.
The cistern was stolen on the weekend of Feb. 10-13. Cisterns are defined as waterproof receptacles for holding liquids, usually water. They are primarily used for rural properties. Based on its size, the stolen cistern would have been hauled by a large trailer. Each cistern has unique serial numbers. This stolen cistern has serial #SN1700500.
If anyone has any information on this crime or any other please contact the Coaldale Rural RCMP at 403-329-5080/Coaldale Municipal RCMP at 403-345-5552 or Crime Stoppers at 1-800-222-8477 or online at tipsubmit.com. Crime stoppers will pay cash rewards up to $2,000 for information that leads to an arrest, the recovery of stolen property or seizure of illegal drugs. Crime Stoppers does not subscribe to call display and the identity of the caller will remain anonymous.
*NOTE* Picture: The larger round cistern, on the left, is the one stolen.