Coaldale Emergency Preparedness Open House May 9
Posted on May 3, 2017 by Sunny South News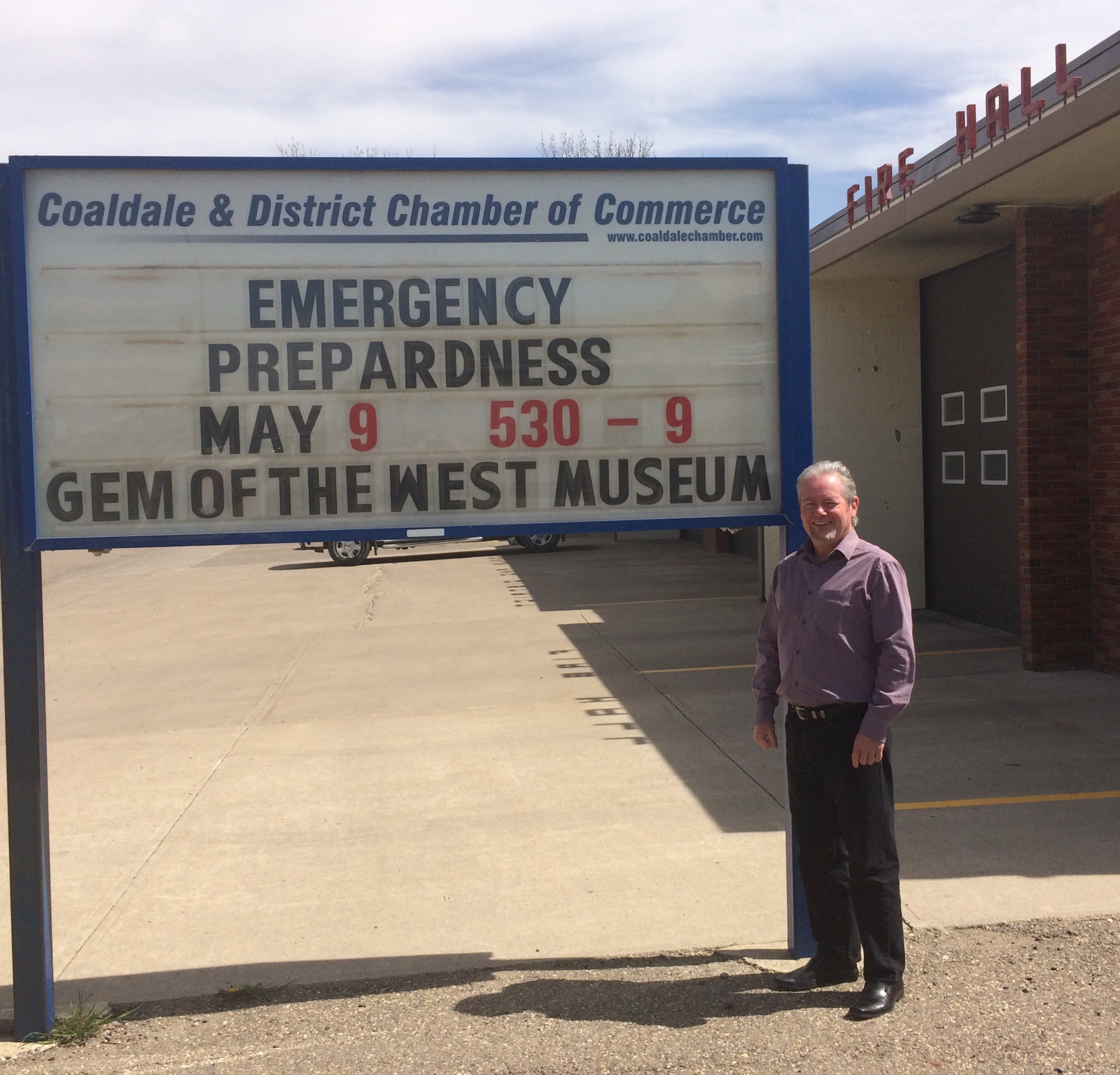 Events of the past year in Alberta have left a lasting lesson for all Albertans, Be Prepared.
To this end, the Town of Coaldale is preparing to mark May 7 to 13 as Emergency Preparedness Week 2017.
Over the past year, the Coaldale Emergency Management team has been working diligently to ensure the Town of Coaldale is prepared for potential emergency situations. Town staff have completed a number of different emergency courses and have worked through table top exercises in order to ensure staff are ready to handle emergencies that may arise in the community.
Next week, for Emergency Preparedness Week, the focus shifts to assisting residents in their own emergency preparedness. The Town of Coaldale website features information on how residents can prepare now, so they are able to handle emergency situations whenever they arise coaldale.ca/2017/04/emergency-preparedness-open-house-may-9.
In an effort to further encourage residents to prepare for emergencies, the Town of Coaldale's Emergency Services is hosting an Emergency Preparedness Open House May 9 at the Gem of the West Museum from 5:30-9 p.m.
Coaldale has been working with Alberta Red Cross to provide displays and presentations for the event. Alberta Health Services, Fortis, the Lethbridge Animal Shelter and the Alberta Emergency Management Agency will be a part of the open house, along with the Coaldale and District Emergency Services and Coaldale Emergency Management.
Doors open at 5:30 p.m. and residents are invited to enter their names in a draw for a chance to win a family swim pass, a 72-hour kit or an emergency blanket and radio. The draws will be made throughout the evening. Presentations will take place between 6 and 7:30 p.m. There will be coffee and snacks provided.