Coaldale scouts fundraising to fight cancer
Posted on December 5, 2017 by Sunny South News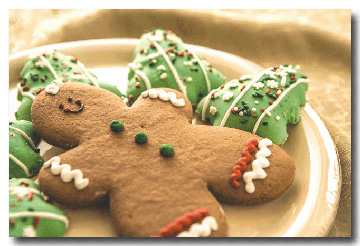 Sunny South News File Photo
Scouts rallying to help one of their own
By Nikki Jamieson
Sunny South News
Scouts Canada is helping a Coaldale scout fight cancer, and they're selling cookies to do so.
This Saturday, the Coaldale chapter of Scouts-Canada is holding a bake sale to raise funds for their fellow scout's cancer treatments.
Mark Cuget, a 13 year old from Coaldale, had been a part of the Coaldale scouts chapter for six months before he started having health problems. The health problems had caused him to become withdrawn from things such as school, and he been in and out of doctors office until his cancer diagnosis in mid-fall.
As a result, when the new scout year came up, he didn't rejoin.
"The child never came back to scouts this year, he never renewed and we never knew why. Two of our other scouts who were in the program, they just happened to come across his Go Fund Me page, and found out he's been dealing with cancer, and that's why he hasn't been in school and stuff like that," said Mark Luschinski, group commissioner for the scouts. "Basically, he has stage four cancer, it was discovered just by accident, and they're having to go up to Calgary all the time for tests."
Additionally, Cuget will also be undergoing chemotherapy. Although they are optimistic that he will beat it, the family faces costs involved with traveling and staying in Calgary for his treatments, which cost a few hundred dollars each month, and is expected to increase as his treatments progress.
"When a family goes through this, it makes it hard to work. I imagine with anybody, they have to go to Calgary all the time, there's testing, there's the treatments, and you can't work while doing this, so the money has to come from somewhere," said Luschinski
To help out, the Coaldale scouts decided to host a bake sale.
"This is what the kids wanted to do. This is what the other members in his group wanted to do for him.They're the ones who suggested a bake sale."
When they contacted the town to ask for a facility to host the bake sale in, the town offered Dec. 9 at the Christmas Free Skate with Santa at the local arena. The snack shop will even be closed that day so that more people would be directed to the scouts' table.
"I was speachless. I was really excited and so much love and appreciated for everybody that's willing to help," said Stephanie St. Louis, Cuget's mom, on the scouts fundraiser.
"(Cuget) is super excited and grateful."
He has been diagnosed with rhabdomyosarcoma, which is a type of lung cancer.
He had gotten hurt playing sports, which had caused a leg to swell up. Cuget had at this point already seen a doctor for what was originally thought to be a different condition, but when he went to get his leg checked out, it was discovered that the discomfort he was experiencing was from a tumor.
Other scans showed that it had spread to his lungs, putting him at stage four lung cancer.
Cuget, at the time of the interview, was said to be "in a good state right now".
Although Cuget didn't enroll in scouts this year, the Chinook Council for Scouts- Canada — which manages all the scout groups in southern Alberta — registered Cuget as a scout at their cost, and have been advertising his go fund me page on their social media channels.
"Scouts is like a large family, and we all take care of each other," said Luschinski.
The bake sale will go Saturday, Dec. 9, at noon at the Coaldale arena.
Although the members of the scouts will be baking, they are looking for donations of baked good.
Those wishing to donate baked goods, or for more information on the event, can contact Luschinski at 403-892-3327.