Picture Butte council passes cannabis, land-use amendments bylaw
Posted on July 31, 2018 by Sunny South News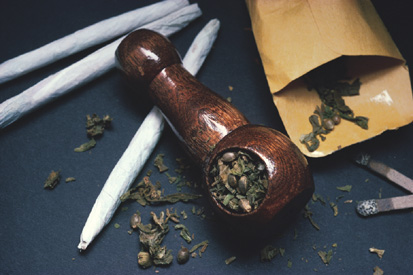 Sunny South File Photo
By Nikki Jamieson
Sunny South News
When recreational cannabis is legalized on Oct. 17, Picture Butte will be ready for anyone looking to set up shop.
During their regular July 23 meeting, Picture Butte town council held a public hearing on Bylaw No. 871-18 — Amendments to Land Use Bylaw No. 841-15, which updated administrative procedures and standards section of the land use bylaw, to bring it into line with the modernized Municipal Government Act (MGA), and adds regulations to the town's land-use bylaw in order to manage cannabis production and retail sales within town limits.
"The bylaw is a requirement under the Municipal Government Act, and as such, needs to be amended through this process," said Diane Horvath, senior planner with the Oldman River Regional Services Commission. "What is proposed is the addition of the rules and criteria pertaining to the receiving, processing and notification of development and subdivision applications to be in compliance with the Municipal Government Act, which is anything from types of development notification, incomplete application, those type of things."
"The second one is to do with amendments to the land use districts regulations, superficially the industrial land use in which cannabis production facilities are proposed to be a discretionary use, and as well there is going to be a new section added to the bylaw, in regard to criteria and standards applicable to those cannabis production facilities."
In addition, retail cannabis stores will only be considered on parcels of land designated as direct control by town council, along with the application requirements to re-designate that, along with accompanying definitions.
No one spoke in favour or against the bylaw.
After the public hearing closed, council returned to the bylaw later on in the meeting, where they then performed the second and third and final readings of the bylaw.