Auction fundraiser for Calf for Kids goes Dec. 8
Posted on December 4, 2018 by Sunny South News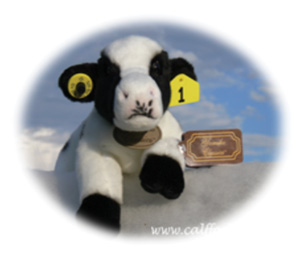 By Nikki Jamieson
Sunny South News
Calf for Kids is celebrating 12 years of helping kids this year with its auction this weekend.
Calf for Kids pays the school fees for kids in Lethbridge County and nearby communities who have lost a parent. This year, organizers are hoping raise enough funds to help out 19 children at its annual auction on Saturday, Dec. 8.
"It's just a little something that keeps going after all the flowers and hot meals quit coming, it shows families that 'Hey, we still care and we're still here', until their kids are done school," said Don Schan, founder of the non-profit society.
"We pay school fees and little bit extra, for clothes and this and that for school. It all goes towards school."
Back in 2005, a friend of Schan's passed away, and he promised his widow that he would sell a calf every year to help her out.
"I had one calf, and I sold it for this young widow, who lost her husband, and I said I would sell one calf every year as long as her little girl needed the help. And in 2006, there was 18 or so children around here that lost their father, so, my friend, 'Well, you did lots for one, now what are you going to do?' I said, 'Well, I'm going to make something for everybody'."
Schan formed Calf for Kids, to help raise funds to pay for their school fees, so those families would have one less thing to worry about. He said that being able to help so many kids and families through this felt "pretty good".
"Because now it's put children right through school from start to finish," said Schan.
"Everybody tries to do a bunch when something first happens, and this keeps going. So, just show people you care and come out and support us."
Last year, Calf for Kids raised $21,000 at the auction, to help out 15 kids from nine families with related school fees and supplies.
The fundraiser will take place at the Blue Whale on Kipp Street, Nobleford, on Dec. 8, with doors opening at 6:30 p.m. and the auction starting at approximately 7 p.m.
If you would like to bid on some items but can't make it, contact Schan at 403-634-2631.
Donations of auction items can be dropped off at ATB Financial Picture butte, Astro Insurance Lethbridge, Nobleford Truck Wash or Noble Equipment. Organizers ask that items be dropped off no later then Thursday, Dec. 6, at 5 p.m.
Cash donations can be dropped off to Meyers Norris Penny, c/o Calf for Kids, 3425 – 2nd Ave. South, Lethbridge, AB, T1J 4V1.
For more information on the event, visit their Facebook page at facebook.com/Calfforkids/, or their website at http://www.calfforkids.ca.