County considers LUB amendment to allow for a cannabis production facility north of Coaldale
Posted on September 17, 2019 by Sunny South News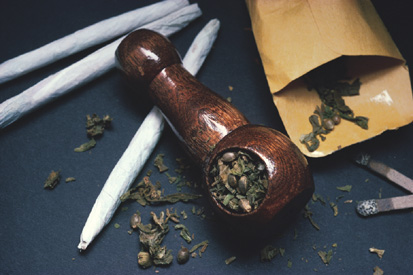 Sunny South File Photo
By Nikki Jamieson
Sunny South News
Lethbridge County council has given first reading to a rezoning bylaw that would allow for a cannabis production facility north of Coaldale.
During their regular Sept. 5 meeting, Lethbridge County council reviewed a bylaw that would amend their Land Use Bylaw to allow for a proposed cannabis production facility by the Town of Coaldale.
Bylaw 19-033 would amend the Land Use Bylaw  to rezone the east half of NE 26-9-20-W4 from Rural Agriculture to Rural General Industrial.
This would allow for an 5.25 acre area on the east side of the parcel to be used for a proposed Cannabis Production facility. The parcel in question is located a mile east of Highway 854 and 1.5 miles north of Coaldale on Range Road 20-1.
According to a letter accompanying the proposal from the applicant, the area in question is "un-farmable land". The proposed facility would be a small cannabis cultivation and processing facility, that would allow for the growing, harvesting, processing, packaging and the distribution of cannabis to the Alberta Gaming, Liquor and Cannabis Commission.
"When we were sending out notices for this, I did expand the area of notification, just because it's a bit of a, potential use might be of greater concern for some people in the area," said Hilary Janzen, senior planner for the county.
Reeve Lorne Hickey asked whether the facility would be considered a farming practice, or be taxed differently then a farm. Janzen said it is considered commercial industrial, so it would be taxed differently then a traditional farm.
According to the AGLC's website, there are 12 licensed cannabis retailers in the City of Lethbridge, and the AGLC has contracts with 32 federally licensed producers. There are currently no cannabis production facilities in Lethbridge County.
Council passed first reading of Bylaw 19-033.