Please support your local papers
Posted on April 7, 2020 by Sunny South News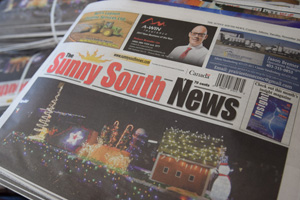 Photo by Nikki Jamieson
With the ongoing pandemic, people have turned to their local newspapers to keep up with the latest events and developments
Unfortunately, many of our biggest supporters, local businesses, have had to close or operate at reduced hours due to the COVID-19 outbreak.
If you value the information found in you local paper, please subscribe to show your local news team that you value the work they are doing.
To subscribe to the Sunny South News, please call 403-345-3081, Tuesday-Friday between 9 a.m.-3 p.m., or email office@sunnysouthnews.com.