Grass fire near Turin prompts alert
Posted on September 29, 2020 by Sunny South News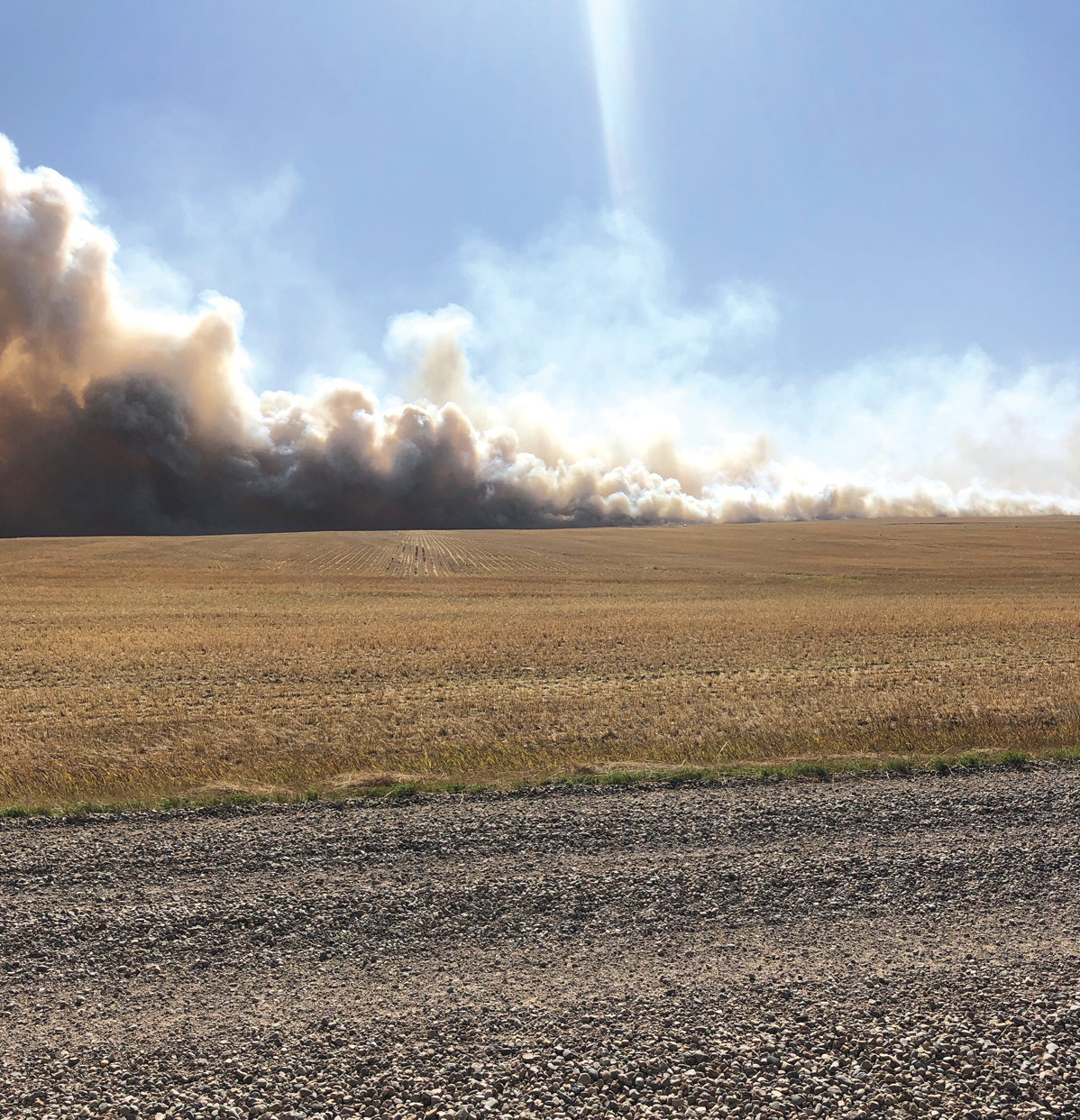 SSN PHOTO SUBMITTED BY THE PICTURE BUTTE FIRE DEPARTMENT
By Nikki Jamieson
Sunny South News
A grass fire near Turin last Thursday prompted calls for people to stay away from the area.
Amid windy conditions the afternoon of Sept. 24, a grass fire had started around Township Road 12-4 and Range Road 18-4 east of the Hamlet of Turin, and was moving east along the M.D. of Taber border.
Multiple fire departments attended the scene, with the county putting word out around 2:30 p.m. for people to stay away from the area. Two hours later, the county release a statement saying the fire was under control, with crews remaining on scene to extinguish hot spots.
Lethbridge County remains under a Fire Ban due to the dry and windy conditions that have created an extreme fire hazard in the area, and people are urged to be cautious when operating machinery in fields.