Albertans anxious to put 2020 in the rearview mirror; Hunter
Posted on December 22, 2020 by Sunny South News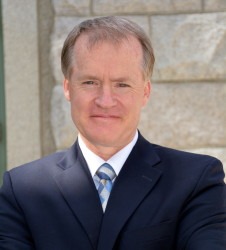 File Photo
By Trevor Busch
Sunny South News
With Alberta mired deeply in the second wave of the pandemic, earlier this month the provincial government instituted new restrictions for businesses and social gatherings that stopped just short of a provincial lockdown.
While everyone needs to be mindful regarding alarming case count numbers and the spread of the virus into more rural areas in recent weeks and months, Taber-Warner MLA Grant Hunter said the UCP government and Premier Jason Kenney have always had one eye on the financial football as it fumbles toward the end zone in 2020.
"There was a call to shut everything down, to lock it all down, and I believe that Dr. Hinshaw was right in the measures. They were measured, and the premier knows full well that our small and medium-sized businesses are struggling, and they have been for 10 months. We wanted to make sure that we could try to bend back that curve, because we don't want to overwhelm our hospitals. And that's the reason why we're doing it is to be able to bend back that curve and not overwhelm our hospitals."
The negative impact on the economy in Alberta has been pronounced, and after relating a specific example involving a business operator in the province, Hunter pointed out it has been extremely difficult to balance the interests of public health against the disastrous effects on the business climate.
"We also have to take into consideration the terrible cost to our small businesses. I had a guy phone me up, probably about six months ago, and he said, 'I'm 65, Grant, I've done it all right. I've paid my taxes, I have my own business — I've been building up my own business — I didn't buy RRSPs, I put money back into my business. And the struggle is that my goal, my exit strategy, was to be able to sell my business when I'm 65 and to retire on that business. Now I can't sell it, and I'm just struggling to be able to hold on to it.'"
"And he did everything right — he paid taxes, he hired hundreds of people over his lifetime, he was those job creators that we're talking about. This is what I hope that people in Alberta, the ones that are calling for a complete lockdown — I hope those are the people that they're also thinking about, not just the people who we have to keep safe — but those people who have invested everything and are in jeopardy of losing everything. The actual cost to that human life, and to that couple that I talked to, is substantial as well."
Not unlike his colleagues in cabinet and government, Hunter implored Albertans to help "be the solution" and follow public health guidelines.
"We're not used to this. The last time we saw something like this was over 100 years ago. Nobody in our lifetimes have experienced something like this."
"It is tough, but I've said this from the beginning: I know that we can get through this, if in those next weeks we see if we've brought that curve down, bent the curve, then it will be because Albertans recognize the importance of bending that curve, and they've made sure they've done the things that we've told them to do forever — wash your hands, practice social distancing, wear a mask where you can, and just try to limit those gatherings."
"Right now, with the mandatory measures we have, those public gatherings are no longer allowed. We're hoping that people will be the solution here."
While in favour of pandemic restrictions on the part of government only when necessary, Hunter recognized the situation was beginning to spiral beyond the province's control.
"In terms of the rationale, I wanted the lightest regulatory touch — I'm the Red Tape Reduction minister — and I've advocated for the lightest touch, and I know the premier also feels the same way. (But) We've seen that explosive growth. Because of that, because of the nature of this COVID, we've got nurses and doctors that are having to stay away even if they don't have it, it takes time to be able to get tested."
"And so it puts a huge pressure and stress on our health care system. So we're asking Albertans to be the solution here, to help us so we don't crash our health care system, and get through this to the other side."
Offering a ray of light for the holiday season as the nation continues to grapple with COVID-19, Hunter is hopeful 2021 will turn out to be a much better year for Albertans.
"I feel 2021 is going to be a good year — knock on wood — but we've got the vaccine that's going to be coming out that will help people feel a lot more comfortable and safe. Let's look in the rearview mirror at 2020, and have 2021 look great."