Residents at southern Alberta care homes receive COVID-19 vaccinations
Posted on February 18, 2021 by Sunny South News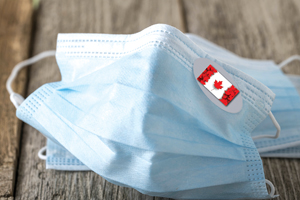 By Stan Ashbee and Cole Parkinson
Sunny South News
According to Green Acres Foundation Housing for Seniors CAO Dawna Coslovi, residents at Piyami Lodge/Piyami Place in Picture Butte and Sunny South Lodge in Coaldale have received COVID-19 vaccinations.
Coslovi said it's very fortunate residents at both sites have received their first roll-out of vaccines, if they wanted it. "And they've all received their second dose too."
"We're very fortunate and we're really quite happy with that, because it certainly protects the most vulnerable," Coslovi added.
As for staff at the seniors'homes, Coslovi said, staff have been offered their first dose of the vaccine. "I think they have to make their own appointment. I'm not 100 per cent sure on this, but they will be receiving their second dose within the allotted time frame."
For those residents eligible for the vaccine, Coslovi noted, over 90 per cent took the vaccine in Coaldale or 81 residents and 93 per cent in Picture Butte.
Joan Hart, Taber's Clearview Lodge manager noted the lodge is actually at 90 per cent completion of resident vaccines one and two. "We just have a couple people that were either in the hospital or were in a different living facility at the time. So, we're at 90 per cent for residents and we're working on the staff. I'd say about 50 per cent of staff are completed."
Hart pointed out staff were able to receive their first dose of vaccine when residents started receiving their first dose. "The second shot, we weren't able to unless we were in the draw."
According to Hart, the lodge found out Feb. 11, Alberta Health Services (AHS) is looking at vaccinating more staff that need it and the residents who didn't get it done before. "We're pretty lucky to be at 90 per cent for residents."