Bud Supply Group happy to be coming to Coaldale
Posted on April 27, 2021 by Sunny South News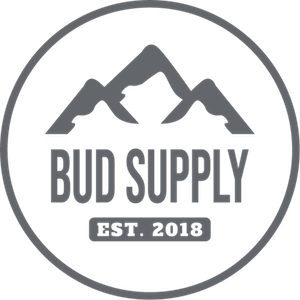 By Nikki Jamieson
Sunny South News
The Bud Supply Group is aiming for a September opening of their Coaldale store.
After the passing of the needed rezoning bylaw, progress on Coaldale's first cannabis retail store will move quickly, with construction expected to start within the next couple of months.
CCO and founding member of the Bud Supply Group Blaine Emelson said they were happy to be accepted by the community, and will be putting their best foot forward.
The Bud Supply group was founded by CEO Chase Bennett, COO Brad Howell and Emelson, with the aim of providing industry-leading customer service, value and a local source for premium cannabis products in their communities, and have locations in Lethbridge, Pincher Creek, Claresholm, Fort Macleod, Taber and Vulcan. They are currently working on opening a store in west Lethbridge, making the Coaldale store their ninth location.
As they already have seven retail stores opened, Emelson said the AGLC approval will be more straight forward, as they have already undergone the intensive initial approval to open the first store. Noting the most time-consuming and monetary part of the approval is when they look into the individuals running the company. Emelson said the process for their first store took from April until they opened in November. While they haven't received approval for the Coaldale store yet, turnaround for licences for new stores are expected to take about six weeks, depending on the build-out for the store.
"It's sending in the paperwork, making sure all the 'T's are crossed and the 'I's are dotted, and that it meets the provincial setbacks and rules they've set forward, which is a bit of a, well it's already been done by the town of Coaldale, so it's a bit of a formality, because it's already been handled through our application to the Town of Coaldale," said Emelson. "It's really all based on your build-out. So they'll come in and inspect your building at certain points along the way and, those check boxes all the way until the finished application. So it's basically as fast as we can get the building built, and then there's a week or two at different stages in-between in the process that add to the time, but really now, the whole process is now on our shoulders."
Because they are only occupying part of the building, ensuring any additional openings into their space are closed off, as per AGLC regulations, and cutting off their space from the kitchen is important. That way, if someone wants to move into that space and run something like a take-out business, they would be able to do so. Construction is expected to take six to eight weeks, with the company aiming for a September opening.
Most of their stores in smaller centres are open 10 a.m.-8 p.m., and on average, customers spend five to 10 minutes in the store. AGLC stipulates they cannot sell cannabis before 10 a.m. and after 2 a.m., but "in our opinion, nothing good happens after midnight," so they decided to move their closing time earlier. The Coaldale store's initial hours will likely be 10 a.m.-9 p.m., similar to their Taber location, as they expect a similar market. The majority of what they carry is cannabis products, with a range of THC and CBD products, and they are only allowed to carry assessors that aid the consumption of or store their product.
There will be 24-hour monitored security, which includes all access points, motion detection and panic buttons around the location. They also try to have multiple people on-site at any given time, to help ensure security and accountability, and Emelson stressed there are strict regulations for customers when purchasing cannabis products.
"Customers are legally only allowed to carry 30 grams in public, so we cannot sell more than 30 grams at a time," said Emelson. "You also cannot travel with cannabis in your vehicle within arms reach of the driver, so typically, it needs to be in the back or in the trunk, and we have seen the police enforce that at our other locations."
One of the founders of Bud Supply Group is building a home in Coaldale, and they have several employees who live in Coaldale, as well. They take pride in being a part of their communities, with Emelson pointing towards a recent community clean-up they did around their store in north Lethbridge, where 35 staff members participated. Noting no one likes trash and Health Canada did not make cannabis packaging "part of the solution, it's part of the problem," they wanted to show they're aware of it and "put our money where our mouth is and actually get out and do something," and events will evolve as the company grows.
Emelson said the Bud Supply Group's business plan focuses on bringing safe access to cannabis to communities who don't have it yet, and want to help spread knowledge about cannabis culture and combat misconceptions.
"We really feel it is going to be as widespread use as liquor is one day, so any town that has a liquor store should have a cannabis store, and we're on the forefront of bringing that access to these towns," said Emelson. "Working in the cannabis stores, you see people from all walks of life – every age, every demographic, every profession you can think of, yet you still have people, who just are either miseducated or misinformed, making assumptions. So all we want to do is help people understand what is truly at play."