Free public swims this summer in Coaldale
Posted on July 20, 2021 by Sunny South News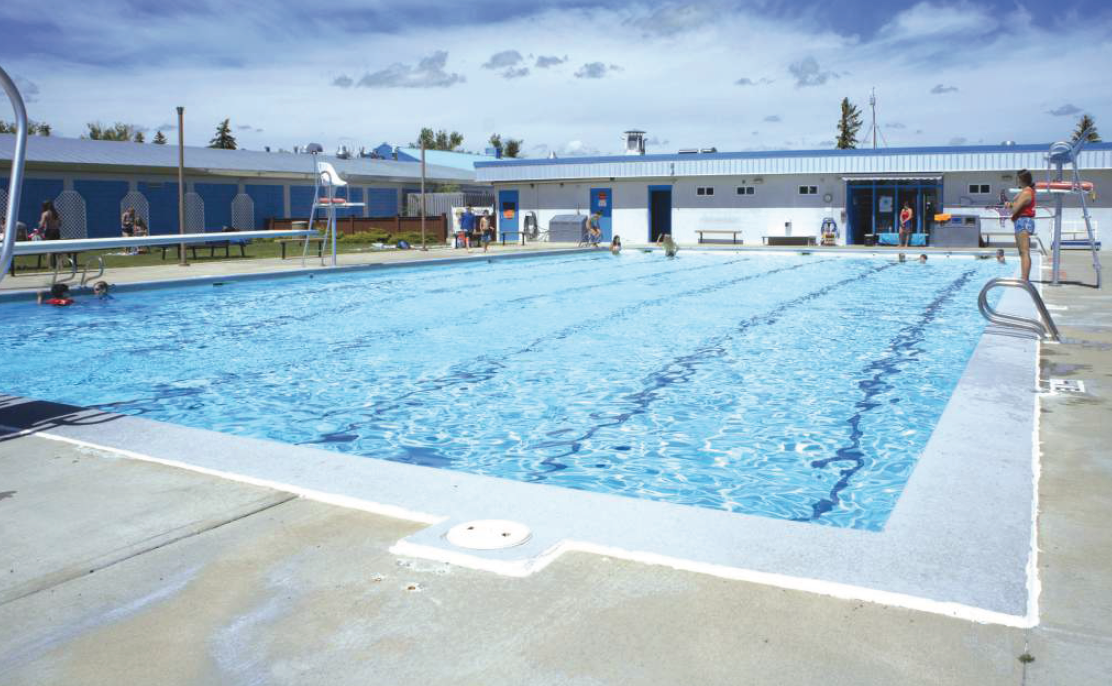 Photo Submitted
By Stan Ashbee
Sunny South News
What started as a gesture of goodwill from a number of Town of Coaldale employees has turned into a chain of unprecedented generosity from local community members and organizations, according to a recent media release.
"Since opening up free swim sponsorship opportunities, we've received nearly $25,000 collectively in pool sponsorships — and counting," stated Cam Mills, manager of Economic Development and Strategic Initiatives at the Town of Coaldale. "The funding for free swim sessions guarantees all members of our community have a chance to cool off during our hot summer."
The free swim initiative began when a few Town of Coaldale employees decided to make a donation out of their own pockets to make public swimming free on Canada Day and it quickly grew from there with other community members seeing a great way to give back.
"This initiative couldn't come at a better time — with back-to-back heatwaves this summer, the opportunity to cool off and enjoy some time at the pool at no charge is a real gift to the community," added Mills.
The free swim schedule can be found at coaldale.ca/facilities/coaldale-pools.