Fire safety for summer activities in 2021
Posted on August 18, 2021 by Sunny South News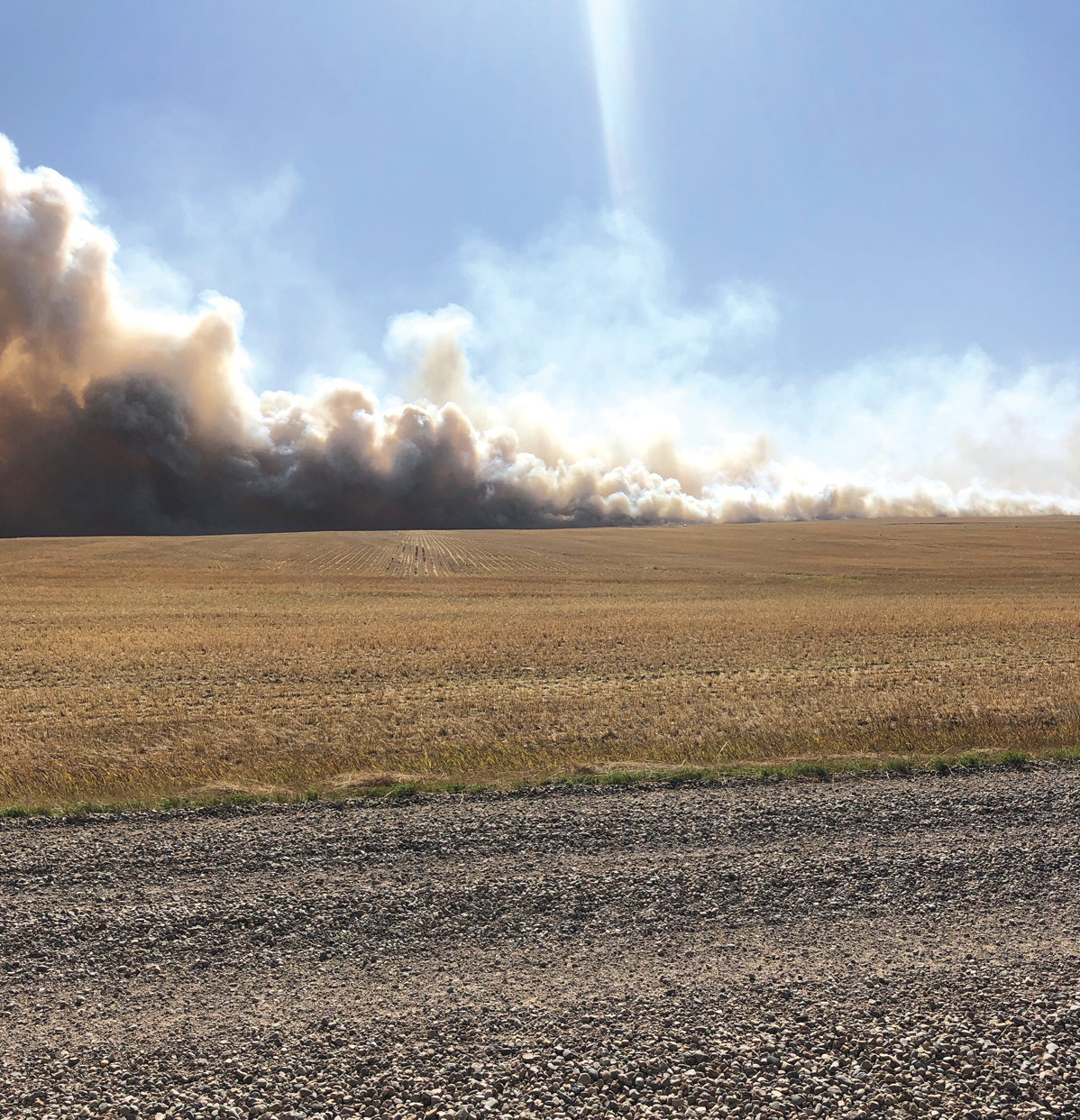 SSN PHOTO SUBMITTED BY THE PICTURE BUTTE FIRE DEPARTMENT
By Laura Balanko-Dickson
Sunny South News
According to a statement from Josee St-Onge, provincial information officer of the wildfire management branch of Alberta Agriculture and Forestry, the overwhelming majority of all wildfires in Alberta last year were caused by human activity. St-Onge wants people to "use caution" when spending their time in a forested area – whether camping or doing other recreational activities. Some of these activities, like camp fires, also have bans in various parts of the province.
"Last year, 88 per cent of wildfires were human-caused," says St-Onge. "We all have a role to play to prevent them." Alberta Agriculture and Forestry urges everyone to use caution if they are spending time in the Forest Protection Area of Alberta, says St-Onge. "Please check albertafirebans.ca before heading out to see if a fire ban or restriction is in place where you are going."
But, it's about more than just checking the fire bans. "If you plan on using an off-highway vehicle in the Forest Protection Area of Alberta, remember to stop often and check hot spots. Debris heated by the exhaust system can inadvertently start a wildfire when it falls to the ground," says St-Onge.
Alberta Agriculture and Forestry also urges everyone to use caution when working and recreating outdoors. If you are camping in an area where safe campfires are permitted, remember to never leave your campfire unattended. Before leaving, be sure to soak it, stir it and soak it again. For more information nd resources, visit wildfire.alberta.ca