Coaldale teacher wins national award honouring teaching excellence
Posted on November 30, 2021 by Sunny South News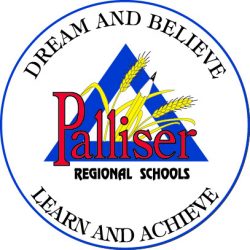 By Erika Mathieu
Sunny South News
Michael Willems was recently announced as a recipient of the Prime Minister's Award for Teaching Excellence. The award honours exemplary elementary and secondary school teachers across disciplines for their innovative practices in the classroom. Willems' contributions to the Palliser Beyond Borders online program earned him the highest award in teaching. Willems currently teaches at R.I. Baker Middle School in Coaldale, and said he is, "incredibly floored and ridiculously honoured" to be a recipient of what some people consider to be the Nobel Prize of the teaching world.
The Palliser Beyond Borders (PBB) online school has existed for a number of years serving high school age students, but the ongoing COVID-19 pandemic increased the need for online education for all ages. Willems was brought on to create a virtual learning program geared towards students in grades one through nine. The project was partially developed in response to the increased demand for virtual learning in the wake of COVID-19. However, he added, "I think it's something that Palliser has wanted to do for a while, just to create that many more options for kids."
Willems said that despite the obvious technological or logistical shifts that have taken place in his classroom over the pandemic, the impact on his philosophy of teaching has been even more significant. "It really just reinforced how much connection needs to happen first before any teaching is going to occur, and the pandemic kind of highlighted this and made it much more apparent." Willems said the collective experience of societal trauma with respect to the effects of the pandemic reinforced his pedagogical views of building connections in the classroom and approaching students through a lens of compassion and empathy.
While building connections in virtual spaces may seem counterintuitive, there is a degree of socialization already evident in how kids use digital content to bond with one another. Sharing videos, memes, and collective gaming as social interactions are valuable components of offline socializing as well. Willems fostered designated communal virtual spaces, "for kids to just be kids," and aimed to bridge the gaps of geographical distance and build connections outside of academics. Willems added, "kids need to feel connected. We had a whole room online dedicated to just kind of being kids (where they) could share videos and memes and pictures and talk about what they're up to. Kind of like the discussions that happen during recess."
Fostering online spaces which honour some of the key socialization aspects of in-person learning was something Willems was passionate about in designing the program. "My whole approach going into it was that it can't just be me on a camera, just delivering content and then turning off the camera, that's not how kids learn."
The impact of place and space in the venture of virtual learning demands emphasis. Although students were technically occupying the same virtual space, they existed in geographically disparate places. This insight into student's environments provided additional context to Willems. Context which may be missed during in-person education dynamics. Despite the clear distance and separation in online education, there is a paradoxical proximity between students as well as educators and students. This insight allowed Willems to build upon his understanding of the kids as whole people outside of their collective identity as students. "We kind of forget that in the classroom. We see them as students in a desk and so getting to see that maybe they're in a not great home life, or there's a lot going on and it's a really busy home (…) it shifted my perspective because when I was actually seeing students their literal rooms, I was seeing them living their lives in their home space." Willems explained.
Willems clarified that he believes in the importance of in-person connection and physical proximity in the classroom but pointed out the experience allowed him to lean into tools to help bridge that gap online as necessary. In addition to the challenges of fully integrating technology in lessons, Willems acknowledged the resilience of his colleagues over the past few school years while navigating evolving policies, cleaning protocols, and professional burnout. "It feels a little surreal to win an award this year. I'm incredibly honoured to win the award but also recognize that every teacher who showed up in the last two years is deserving." The ceremony of recognition will not take place in person, but Willems still said just receiving the award is, "about as good as it gets."