Lethbridge County to hold by-election this weekend
Posted on December 7, 2021 by Sunny South News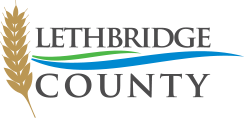 By Erika Mathieu
Sunny South News
Lethbridge County is reminding residents the date for the general voting day for the Division 5 by-election is Monday, Dec. 13, at the Monarch Community Hall located at 330 Kipp Avenue, Monarch. Only those residing within Division 5 will be eligible to vote in this by-election, and all voters must also be 18 years of age or older, and be a Canadian citizen. Division 5, which is in the northwest portion of the county, includes Monarch and surrounding areas, as well as the Town of Nobleford, and Village of Barons and did not have any candidates running to represent the division when the civic election was held on Oct. 18. 
In turn, the province of Alberta directed the county to hold a by-election for the vacant seat.
The county is advising that COVID-19 safety precautions will be in effect. Voters are asked to maintain social distancing between households, and poll workers will be working to ensure voting stations undergo frequent sanitization. Hand sanitizers as well as disposable masks will be available for voters. However, proof of vaccination is not required to cast a ballot.
The by-election candidates are:
Brad Howe – 403-593-2887
Eric Van Essen – 403-330-7847
Gerard Plettell – 403-381-4074
Official Election results will be announced on Dec. 17, 2021 at noon., and the last day to apply for a Judicial recount will be on Jan. 1, 2022. If you would like more information regarding the upcoming Division 5 by-election, please visit http://www.lethcounty.ca/p/election-2021 or  call the Lethbridge administration office at 403-328-5525.