Olympics brings a chance to cheer on hard working Canadian athletes
Posted on February 8, 2022 by Sunny South News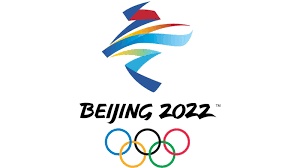 By Cole Parkinson
Sunny South News
Every two years rolls around a new Olympics which allows Canadians to cheer on some of the best athletes the country has to offer.
While 2022 is coming straight off the 2020 Summer Olympics, which were held in 2021, it really feels like there wasn't much time in-between because there wasn't. And for me, that's not a bad thing at all because the Olympics not only give us a chance to cheer on Canada, but it also unites us — and boy do we need that right now.
The Winter Games officially kicked off last week and while the time difference is a challenge to catch many sports live, the coverage is still top-notch and allows Canadians to catch up on all of their favourite events. And that's another great thing about the Olympics — the fact it shines a light on some sports that may not be in the mainstream very often. I know I certainly like watching tons of skiing, snowboarding, bobsled, skeleton, speed skating, and plenty of other events. Sure, hockey still takes centre stage for lots of Canadians, the fact that there is so much choice is great for everyone.
And supporting all of these athletes during the biggest event of their careers is huge. They put blood, sweat, tears, and so many hours into honing their craft to make the team, it's really unbelievable they sacrifice to live their dream.
These aren't athletes making millions of dollars like those in the NHL, NFL, MLB, or NBA either. They do it solely for the love of the game and it's inspiring to see them on the biggest stage. While tv viewership has continued to take nosedives across the board, the ability to stream is a huge advantage for the Olympics. And sure, some people could care less, but with so many different events available over the two weeks, I truly feel there is something for everyone.
On Monday morning after the first weekend, Canada has seen one gold, one silver, and four bronze. Max Perrot captured Canada's first gold medal on Sunday night with a great performance in men's snowboard slopestyle, while Mark McMorris had a bronze in the same event. I have to admit, snowboard slopestyle is one of my favourite events and I had a blast watching both the men's and women's events over the weekend.
Mikael Kingsbury captured a silver in the men's mogul event, the mixed ski jump team of Alexandria Loutitt, Matthew Soukup, Abigail Strate and Mackenzie Boyd-Clowes won a bronze, Kim Boutin won a bronze in the women's 500-metre short-track speeding skating, and Isabelle Weidemann won a bronze in women's 3,000-metre long track speed skating.
The women's hockey team has started on fire beating the breaks off of Switzerland (12-1), Finland 11-1, and after a delay last night, they collected a 6-1 win over the Russian Olympic Committee. The biggest game for the Canadians came on Monday night when they faced off against the U.S. It's pretty much guaranteed the two will face off yet again in the gold medal match.
The Canadian men don't play their first game until Feb. 10 when they take on 2018 Silver medal-winning Germany. While no NHL players are over in China, I expect a good showing for the men's squad and hopefully, they can build on their 2018 bronze medal.
On top of hockey, there are still plenty of events coming up over the next week. Curling, hockey, speed skating, snowboarding, skiing, and figure skating are all continuing this week and luge, skeleton, biathlon, and bobsled starting throughout the week. It truly is hard to keep up to date and watch every event, but that's half the fun of the Olympics.