Coalhurst council discuss committee meeting minutes
Posted on May 24, 2022 by Sunny South News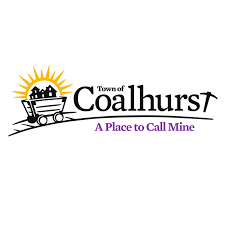 By Kenyon Stronski
Sunny South News
Coalhurst town council members were given the minutes of the Recreation and Culture Committee to discuss at their May 17 regular meeting, with Deputy Mayor Heather Caldwell being the one speaking for the Committee.
Coun. Scott Akkermans posed the first question. "At the end of the second page there, where you're talking about the second point, the need to request time to assign ownership of assets directly. So, I'm just wondering is that for rec and culture to figure out where they're going because I believe it has to go to a non-profit, so I'm just trying to get a little bit more clarification on that point there."
Caldwell responded that there is some discussion around the topic, noting that it does indeed need to go to a designated non-profit society within the community.
"We could pull up a number of different ones and take a look at them, trying to see who might be best suited and so it came up with the thought that because it did come from Miners Days perhaps the allocation of those resources to the non-profit organization that is providing Miners Days activities under the umbrella of rec and culture that we would look at allocating those resources to them for that purpose and that use."
Akkermans asked why rec and culture are making the recommendation to provide the assets to the groups. "Because just from the way it's worded it almost sounds like rec and culture would be taking ownership of those assets and I just want to make sure that's not the case."
Mayor Lyndsay Montina stepped in at this, clarifying that is not the and that it should be Parks and Rec.
Coun. Jesse Potirie then asked the next question, "I noticed there's a mention of a few celebratory weeks here, what's the discussion regarding those?"
Montina responded to the question, "I'm trying to remember back I think that it was basically we started talking more about what could this look like for the town in terms of rec and culture or recreation doing activities in conjunction with the town and those are just some of the weeks that were noted. I believe that this school might be celebrating some of those things."
"And I also think it was about looking at utilizing our different communication strategies just to get information out to the community. We used to have a calendar on the back of our newsletter and so if we set aside these time frames and reach out to the different groups to see what they're going and advertising and seeing how we can support them. We do have a lot of conversations during this meeting sometimes," added Caldwell.
With no further questions or comments, the discussion pulled to a close with no motion coming to the table.