Not time to panic with Blue Jays yet
Posted on May 24, 2022 by Sunny South News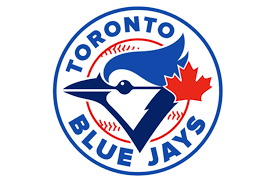 By Cole Parkinson
Sunny South News
The Toronto Blue Jays have looked pretty mediocre offensively for the last month or so. And that's top to bottom — it hasn't just been a handful of players, it's been pretty much everyone. The pitching staff has largely been really good since the beginning of the season, which is great news and it gives fans something to be happy about.
But everyone thought this team would be an offensive juggernaut — it just hasn't happened yet. George Springer has looked great in stretches, Vlad Guerrero Jr. has looked great in stretches, and so too has Bo Bichette, but the top of the lineup has yet to put it all together at the same time. Teoscar Hernandez was injured early in the season and has yet to return to form up until this point. Lourdes Gurriel Jr. is a notoriously slow starter (following in the footsteps of Edwin Encarnacion), and he too has been underwhelming to being the season just like the last few. The Jays' big trade acquisition at third base, Matt Chapman, has shown plenty of power so far, but his batting average is still below .200. That being said, Santiago Espinal has been a breakout candidate this year and since getting regular starts at second base, he's been the one consistent bat in the lineup. He also continues to come up clutch with runners in scoring position. While Cavan Biggio continues to try and figure it out down in AAA, Espinal has continued to prove he's the Jays' everyday second baseman.
And both catchers have yet to really breakout yet either. Danny Jansen started hot, but got injured which was really unfortunate. So far though, Jansen has been pretty encouraging at the plate going 7-24 (.292 batting average), three home runs, four RBI, an on-base percentage of .370, a slugging percentage of .708, and an on-base plus slugging plus of 209. Now I don't expect Jansen to hit around .300 all season, but if he can hit right around .275 at the bottom of the lineup, the Jays should  be really happy.
And Alejandro Kirk has yet to show his great bat to ball skill this season. His OBP is at .347, which is not bad, but once he starts to hit that will jump up. Kirk has shown he's a great hitter and with his improved work behind the plate, I see no reason why both Kirk and Jansen can be productive on both sides of the ball for the Jays all season.
I know fans in Blue Jay land can react positively or negatively in short order (just like any other fanbase), but with baseball, you have to remember it's a long season. With 162 games, there's going to be lots of up and down from April to September. And while it is concerning the offence has been floundering for what feels like forever, the Jays lineup is bound to turn it around sooner or later. Once one or two hitters start to heat up, it won't be long for the rest of the order to do the same. Baseball is weird like that where it really feels like the entire batting order feeds off the other.
Unfortunately right now though, everyone is struggling to some extent. A big reason for the struggles continues to be the fact their batting average when runners are in scoring position is pretty dreadful. They leave tons of base runners on base every game, but patience is hard. And the expectations for this team were sky high, so there's bound to be some nervousness with this start. The good news is they have well over 100 games left on tap and plenty of time to turn it around.
Vlad has been more 2019 than his 2021 version, and I bet that doesn't happen all season. Bo has started to get things going at the plate, and I think it's just a matter of time until Springer, Hernandez, Gurriel, and Chapman get rolling. They've shown they're great hitters in the past, and while it may be foolish to expect career years for every Blue Jays hitter, they are much better than what they've shown so far. I still fully expect this team to challenge for a playoff spot come September.