Picture Butte town council discuss 4th Street
Posted on June 1, 2022 by Sunny South News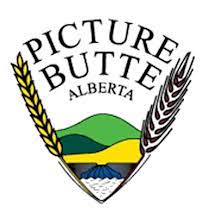 By Kenyon Stronski
Sunny South News
Beginning with the administration and CAO report, CAO Keith Davis noted that there is some bad news with the sanitary main upgrade.
"We met with ATCO last week and they said that they would send out their construction team, and hopefully they'll be on-site in the middle of June working. They were supposed to be here in May, so I don't know what else to say."
A post was made on the Town of Picture Butte Facebook page on May 25 stating the project was stopped in October of 2021 due to a main line of ATCO Gas being compromised during construction. "The end result of this was that ATCO had to design and align for a new main gas line in 4th Street North. We are still waiting on ATCO Gas to give us a construction start date of when they will be on-site and begin the work. Once we know, we will update the public and especially the businesses affected by the construction. In the meantime, we will continue to work with our contractor to ensure the road is graded and the potholes are maintained. The contractor is not at fault for the delay of this project. Our engineers contacted ATCO Gas and other affected parties in the design stage of this project. The problem has occurred because ATCO Gas does not provide the exact locations of their lines to the engineers. We are continually learning and working on our processes so that these complications do not occur in the future."
At the May 24 regular meeting of council prior to this post, Deputy Mayor Henry deKok said, "The only comment I have is I've been getting some remarks on residents and I think maybe we should be giving a little more updates on Facebook and the website to keep people informed. Everyones asking what's going on and there's no communication anywhere."
Mayor Cathy Moore echoed this sentiment. "I agree, there's no information about 4th Street at all. Not only that but we need to put some ground down there. Not continue scraping but put some actual ground down there because when we get rain, the potholes come in and — I've been reading those comments too and I've lost sleep over those. It's ridiculous and I want to say it again — anyone who works for this town needs to drive their car down that street because it's unbelievable, the potholes. We have a new director of Operations and he needs to be on top of that and if they can't scrape, they need to shut it down because this Friday was ballistic and it didn't get scraped until about 4 p.m. or shortly before that because the comments that were coming through. Henry, you've got guts because you commented back. I was watching that and it's embarrassing to read some of the stuff that's coming through."
It was again said by Deputy Mayor deKok that it is a problem that they aren't being informed.
Moore agreed, "They're right — we're not informing them. There's nothing on our site, nothing on our Facebook page — silence. When we go to our strategic plan and we say we need to have more communication with our residents and we're not — that's a big problem."
CAO Davis responded that they will do a Facebook update.
Coun. Cynthia Papworth spoke up next. "I went to the chamber and reported that because it was going to be middle of May at that time and then it got moved until — well, we didn't know when and it's hard to keep everybody informed when we're not informed. So, the secretary put that out but it changed again so people are waiting for it to be done and it is a mess even without gravel. There's potholes there and the pipes are sticking out too. You have to avoid six inches of pipe in some places. I do get it, we need to keep people informed but it's tough when things change that fast."
CAO Davis said that they'll take it on. "We've had a hard enough time getting answers back from ATCO, so Friday was the first time when they actually said otherwise. Prior to that communication, they were supposed to be on-site come May at this time. So yeah, we'll keep people updated."
Moore then noted the town has reserves — and if they need to be used to put some gravel down it should be done. "It doesn't look good on us and it doesn't look good on you."
Conversation then shifted to the businesses that would be affected by the construction, with Papworth saying.
"Even if we go over to the Cactus or the convenience store or whoever's involved, too, because they were asking when it was happening and what's happening because they need to plan what they can and cannot do."
Davis said that there just isn't any information coming down the pipeline on the start of the construction. "We've never been given a date, just 'It'll be three of four weeks.' And we've said we need a date with at least two weeks' notice so we can tell business owners, and to be honest, I've been focusing on the business owners and trying to relay information to them and I've been neglecting the broader community."