Picture Butte council receives noise complaint
Posted on July 6, 2022 by Sunny South News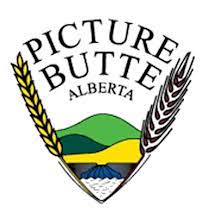 By Kenyon Stronski
Sunny South News
Council received a complaint relating to a church bell ringing every 30 minutes throughout the day. The church, while previously using a real bell, now uses an electronic bell.
Coun. Theresa Feist was first to speak on the issue. "I personally don't know why they have to have it ring so often during the day so I can't imagine living by that. I would suggest just to have them ring it at church time."
Deputy Mayor Henry de Kok was next to speak, saying that he had spoken to people along the street and none of them were really bothered by the noise.
"They said they don't really care one way or another – and neither do I. The only thing I had to talk about was when I stayed in some small town in Europe, they all have churches too and their bells go every 15 minutes for 24 hours a day and really you start to not even hear it. I think it sounded nice myself but it's one thing that small towns have."
Coun. Scott Thompson was next up to the stand, "There's a ton of residents in that area and to me if you have one that has a problem – that's enough for me to shut it down. A house I have in Lethbridge has one that rings everyday at noon and it is kind of nice but the idea of it going every half an hour – I'm not sure what the purpose is."
Relating back to Europe, Deputy Mayor de Kok noted that a lot of people in the area do hail from there.
"That's very common out there. They've got the big churches with big bells that ring constantly. It was like when I lived on the train track, the first week it was incredibly loud and two weeks later you'd stop hearing it."
The thought of shortening the frequency of the ringing was brought up by Coun. Cynthia Papworth, saying it should only ring every six hours. "And then people would get used to it and maybe they'd ask for it back. I start up my leaf blower and think 'oh man am I waking somebody up?' but it is 11 in the morning so is that a noise bylaw?"
It was moved that town allow the church to ring the bell only when church is in service or when an event is in progress.