Town of Coalhurst adds name to list of municipalities opposing APPS
Posted on July 14, 2022 by Sunny South News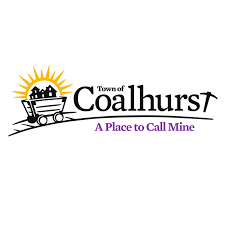 By Erika Mathieu
Sunny South News
The Town of Coalhurst has added their name as an undersigned party on a call to action addressed to the premier, which expresses the Town's opposition to the proposed Alberta Provincial Police Service (APPS). The other undersigned organizations include 66 other municipalities, and several other national and provincial organizations.
According to the letter, dated June 27, "the government has lost the trust of some of its constituents in its pursuits of an APPS by not undertaking fulsome, open, and transparent consultations with all those affected," citing that 84 per cent of Albertans are in favour of keeping and improving the RCMP, which are currently contracted out by municipalities without their own local police service.
The increased discourse surrounding the proposed transition to a provincial policing model came after PricewaterhouseCoopers (PwC) published a study on the topic. Ultimately, it was revealed the initial transition would cost $366 million. A recent press release from the Government of Alberta insisted, "no decisions have been made about transitioning from the RCMP to a provincial police service, but Alberta's government has pledged that any costs associated with such a move would not be passed on to municipalities."
However, municipalities remain concerned about how exactly the transition would be funded.
"The Government of Alberta has not released a detailed funding model explaining who would be paying the costs of this proposed transition. The vague Transition Study noted initial transition costs of $366 million over six years, and, at minimum, an additional $139 million each year, increasing with inflation. Municipalities know that most of these costs will be downloaded directly to them, forcing them to significantly increase residents' and businesses' taxes."
While the letter acknowledges municipalities are in agreement there are ample opportunities to improve upon the current RCMP in rural community policing, they remain opposed to the province's proposal to eliminate the RCMP from community policing. The letter calls on the Government of Alberta to, "improve rural police response times and increase resources available to the justice system," in addition to pointing out the transition study failed to, "highlight how a new APPS would address any of the (current) issues," with the RCMP.
Other calls to action include a commitment from the province to, "improve social services to address the root causes of crime (health, mental health, social and economic supports), expand police and crisis teams with police and Alberta Health Services, work with communities to provide targeted social supports, and increasing resources within the justice system."
The letter requesting a call to action was signed by several other municipal organizations in the near vicinity, including the Town of Magrath, the Town of Vauxhall, the Village of Carmangay, the Municipality of the Crowsnest Pass, and others across the province.
"Albertans have stated loud and clear that they do not want a costly new police service, with an overwhelming 84 per cent of Albertans wanting to keep and improve the Alberta RCMP."