CDES presents Q2 Report
Posted on July 19, 2022 by Sunny South News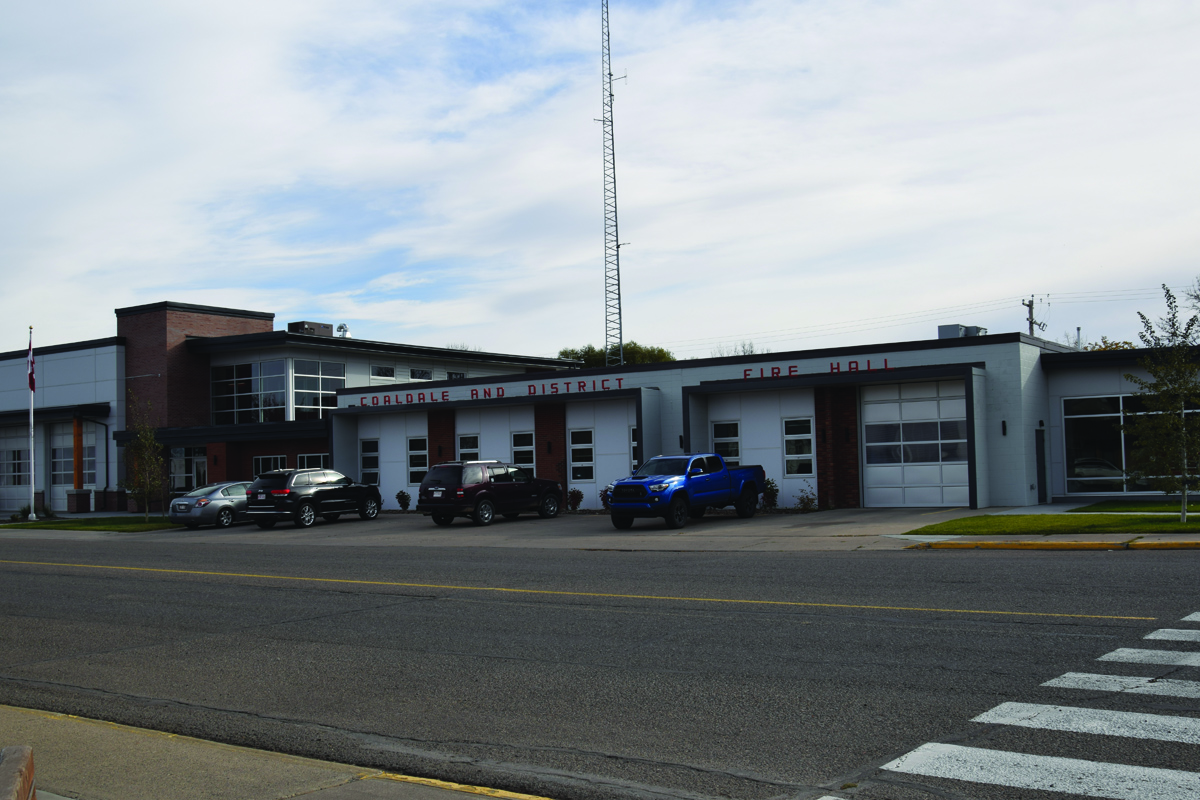 Coaldale and District Fire Hall in Coaldale, Alberta
By Erika Mathieu
Sunny South News
The Coaldale and District Emergency Services (CDES) Q2 report confirmed call volumes remain a top concern for the department.
Kevin McKeown, director of Protective Services of the CDES, presented Coaldale council with the Q2 report at the July 11 council meeting,
McKeown said, "We have seen a significant increase in our calls for service, lately. Basically since 2019, we have had a 30 per cent increase in calls overall which has been pretty common across the board," at provincial, national, and global levels.
A notably sharp increase in emergency calls over the course of the pandemic has been observed near-universally across jurisdictions nationwide. According to the report, some studies suggest calls may be coming down to pre-pandemic rates, but McKeown added, "unfortunately that is not the case in Alberta quite yet. We're still seeing very high demand for emergency services."
The CDES has already received 306 calls so far in 2022. "At this pace, we would be 600 calls higher in 2022," noted McKeown during the meeting. Council was presented with a bar graph depicting 2019 versus 2022 monthly average calls. Although June 2019 to June 2022 saw just a five-call total increase, Jan. 2022 was up 24 calls from 2019, and April 2022 saw 60 total calls, nearly twice as many as the 31 recorded calls in April 2019. Given this data set, the 2022 monthly average for the first two quarters was 51 calls, whereas the 2019 monthly average was just 35 calls.
"Usually Q1 and Q2 are traditionally quiet," explained McKeown, but added, "we haven't quite seen that this year."
The report also showed that 71 per cent of incidents reported occurred within town, 27 per cent occurred in Lethbridge County, and two per cent took place in other locations including the City of Lethbridge and Picture Butte. Out of the 217 calls within Coaldale, 66 per cent were medical in nature, and 34 per cent were fire-related. Although the volume of calls have increased, McKeown noted the ratio of medical and fire-related calls is consistent with previous years.
In the first two quarters of 2022, there have been more code red calls than in all of 2021, a 61 per cent increase in code red events from 2019, and more than all of 2018 and 2019 combined. "It's quite alarming that this year, we are already higher than we were in the entire year of 2021," said McKeown.
"So far in 2022, there has been 39 times where there was no ambulance in Coaldale and our fire department responded first and had to wait for an ambulance to come from another district, so this is quite a high number to see in June."
Looking ahead into the next half of 2022, McKeown said phases two and three of the Fire Department Master Plan are now underway with an anticipated completion date in the fall of this year. The CDES is also currently in the implementation phase of a new records management system and welcomed four new recruits to the department on July 4, 2022.