Lethbridge County to discuss financial commitment to attract and retain physicians
Posted on July 19, 2022 by Sunny South News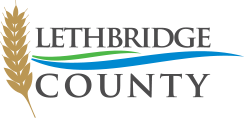 By Erika Mathieu
Sunny South News
Lethbridge County council will be exploring the option to provide a monetary commitment to help mitigate the impact of the doctor shortage in the south zone and explore ways to attract family physicians within the county.
During a delegation presented during the July 7 council meeting, Lethbridge County council heard from Jenn Schmidt-Rempel, deputy mayor for the City of Lethbridge, Sandra Dufresne, City of Lethbridge intergovernmental and advocacy advisory, and Carly Kleisinger, chief of staff to the city managers.
Schmidt-Rempel told council the City is currently working on the family physician shortage file to address the shortage of doctors in the south zone. She said, "we know that municipalities have a role to play in physician recruitment."
The delegation was summarized to council and they have been working toward providing the region with better access to physicians. According to Schmidt-Rempel, the City of Lethbridge currently has 40,000 residents without family doctors, but the issue remains a challenge for many across the province. Lethbridge County currently has two family physicians in Picture Butte and nine doctors in Coaldale with a number set to retire.
Although the provincial government has announced several funding streams to attract and retain family doctors in rural Alberta, there is an opportunity to also focus these efforts across various levels of government, including at the local level.
The presenters asked the County for a $15,000 commitment."It isn't a request of funds to come to a pot of money that other partners are sharing, it is really an internal commitment that Lethbridge County council would make to spend that money on physician recruitment in a way that makes sense for Lethbridge County. It certainly wouldn't be the case of cutting a cheque; it truly is a partnership where we can demonstrate another regional partner coming to the table to help solve this problem. Each partner gets to do that work in a way that makes the most sense for them."
Schmidt-Rempel added, "we know that County residents must leave their communities to access primary care," and must travel to Edmonton or Calgary to be treated by specialists, compounding the issue of access for patients without a vehicle or the ability to travel long distances.
Part of the City's efforts to date have been letter-writing campaigns. Letters have already been submitted to the minister of health, advocating for a cardiac catheterization lab in Lethbridge "which would serve our region extremely well and reduce strain in Calgary."
Additional efforts include writing letters requesting an academic family medicine clinic which was said to potentially, "be a draw for physicians to choose Lethbridge and area to be in," and added part of the efforts would focus on a marketing campaign on the City's social media channels. "Selling our community and area and what we can offer in terms of excellent quality of life," will be a key focus of the campaign. "What we know is doctor's primary concerns are that they do not want to be running businesses," explained Schmidt-Rempel.
The City of Lethbridge has been working on the strategy for more than a year with various community partners, including passing a family physician action plan, which was approved by council in May 2022. Although no decisions to approve funding were made, council requested County staff to put together a report on this and take it back to council for further consideration at the upcoming Aug. 4 meeting.