Recently re-opened Coaldale ambulatory clinic seeing "steady increases" in volume
Posted on August 10, 2022 by Sunny South News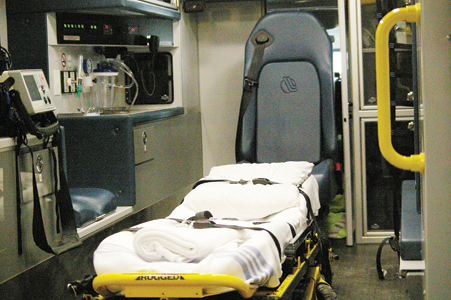 By Erika Mathieu
Sunny South News
After closing the ambulatory clinic in 2020 with the onset of the pandemic, many Coaldale residents were forced to travel to neighbouring municipalities to get emergent care.
According to AHS, "The temporary closure was part of Alberta Health Services' COVID-19 response, allowing our staff to support the services required and to help protect our 45 long-term care residents at the health centre, who were at heightened risk for severe illness if exposed to the virus. We are grateful for the patience of local residents during this time, and thank our physicians and staff for helping to open the clinic."
Mayor Jack Van Rijn, thanked Taber-Warner MLA Grant Hunter for advocating for Coaldale. After a delegation with Hunter earlier this spring, several council members expressed their ongoing concern over the lack of emergent care for the nearly 9,000 residents of the town. In the weeks that followed, subsequent meetings were held with Town staff, AHS representatives, Director of Protective Services Kevin McKeown, and Hunter. Shortly after, AHS announced the ambulatory clinic in Coaldale was slated to re-open at the hospital in Coaldale on June 20. The re-opening was pushed back to July 4.
Van Rijn said in a social media post, "having the Ambulatory Clinic reopen is the first step toward urgent care returning and, ultimately, our emergency department becoming available again."
AHS communications has confirmed that in the first few weeks, the clinic has been well-utilized. "Between July 4 and July 28, there have been a total of 412 visits, with steady increases in visits each week."
"We would also like to assure the community that there are no plans at this time to close the clinic."