Coalhurst council concerned about retroactive RCMP payments
Posted on September 15, 2022 by Sunny South News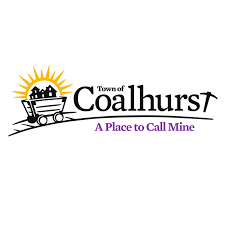 By Kenyon Stronski
Sunny South News
Back in 2021, an agreement was met between the federal government and National Police Federation (NPF) to increase the pay of RCMP officers and offer retroactive pay from back in 2017. Due to this, the government has downloaded a large variety of costs onto municipalities in Canada – which became a topic of concern at Coalhurst council's Sept. 6 regular meeting.
Council will be meeting with the Minister of Municipal Affairs, Ric McIver, while in Calgary for the Alberta Municipalities convention where they have been allotted 15 minutes to voice their concerns. They have a few topics in mind to discuss, with the main being the retroactive payments to the RCMP.
"I think it's important that we have a really clear message around that topic, to have a really strong and clear message and keep it credentially-based because if we don't keep it specific to what we're asking then they'll jump on the other hand," said Coun. Heather Caldwell.
A mail template was received by council from the Federation of Canadian Municipalities (FCM) for council to fill out and mail off to the local Member of Parliament regarding these retroactive payments. CAO Kim Hauta spoke on the letter.
"There's sort of the back and forth and a little bit of the FCM stance on it, and then it has some comments from the Minister at the time and now they're looking for support from certain entities. So, they're asking for you to approach other entities in terms of getting that message through to the government that they don't want these retroactive pay increases as a result of the negotiated agreement with the RCMP theatres a couple of years back to be passed on to us because in cases now if we have to go back and face further retro even though it might only be a portion for a couple of years. Moving on, it's already been a burden to us and it's increasing for the next couple of years as it is, and in some cases for others that are paying the bigger municipalities, it is quite potentially a major cost to pass on. It's backdated, so they're looking for the template email to be sent to our MP and hope that they will relay that message to the government in terms of dealing with this. I don't think any firm decisions have been made yet."
Caldwell asked if, as a municipality, it would be a good idea for the town to send the letter. "I think it would be a good idea, I think we should send it. If we're going to say that we have an additional financial burden it has to be both to the federal and provincial for what the downloaded cost to us would be. They haven't made a decision so we're not asking them to overturn the decision but they're putting out feelers and if there's a big enough response saying we're not comfortable with this and they don't make the decision we have to fight for it."
Coun. Scott Akkermans agreed, saying, "I think it reinforces the message we're trying to send about cost downloading to municipalities between municipal and federal levels. I think it's a good idea."
A motion was begun and subsequently passed for council to fill out the template.