Lethbridge County approves phase one construction for long-awaited Link Pathway Project
Posted on September 15, 2022 by Sunny South News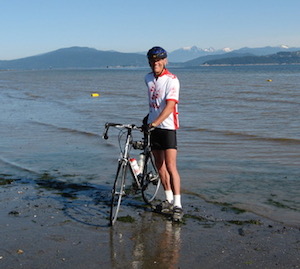 By Erika Mathieu
Sunny South News
After over six years of planning, discussion, and delays, Lethbridge County council has passed a motion to authorize construction of phase one on the pathway project which will eventually connect Coaldale to the City of Lethbridge.
As discussed during the Sept. 1 meeting, council has also moved to approve a memorandum of understanding with St. Mary's River Irrigation District (SMRID), and the Link Pathways Society.
In September 2020, the previous County council passed a resolution with conditions outlining that if the Link Pathway Society met those conditions, council would be in a position to consider approving project as a whole. While the project plans initially aimed to complete a pathway directly from Coaldale to Lethbridge, the proposal will now be split into a two-phase approach to get the ball rolling on the initial construction. The cost for approved construction for phase one is estimated to cost $300,000 for the pavement. The grading for phase one is being donated by Dennis Dirtworx and the aggregate has not yet been priced.
Director of Community Services at the County, Larry Randle said this two-phased approach is "to allow it to get going to see some real action on the ground. Broadly, the community has known about this for six or more years and from that perspective, it would be positive to see some actual work and dirt in the ground being moved."
It was previously reported that prior to his passing, Cor Van Ray expressed his donation would be contingent on the entirety of the pathway being completed. It was noted during the meeting that phasing the project will satisfy donors that actual progress is being made on the development of the project.
"Having that approval in place would very significantly help our other fundraising efforts," said organizing planner Peter Casurella before council.
Phase one will span from the southwest corner of Coaldale and move out 3.5km into Lethbridge County to just before HWY 512, and have a roundabout out and back path. Randle added the remainder of the project, or phase two, would include a connection to the rest of the path in "a westward direction to the city of Lethbridge."
Some discussion about the pathway's seasonal use was discussed. The pathway is not necessarily intended for year-round use but could be maintained during the snow-heavy winter months — depending on the level of service the County is willing to set for the pathway.
While phase one has just been approved, the future of the Link Pathway Society holds much potential beyond the Coaldale to Lethbridge corridor. Future pathway routes including Coalhurst to Lethbridge or Lethbridge to Park Lake and that could link various tourism assets together by pathways.
"This has obviously been a long time in the making and a lot of volunteer hours have gone into this project in general, (as well as) substantial donations made. I think it is exciting to see this moving forward, " said County Reeve Tory Campbell.