Coalhurst council discuss the roles of risk management
Posted on October 12, 2022 by Sunny South News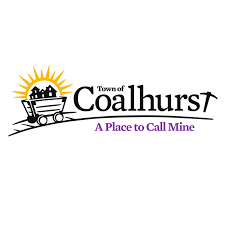 By Kenyon Stronski
Sunny South News
The Oct. 4 regular meeting of Coalhurst town council was dedicated solely to reviewing committees — identifying ones that may need an update, ones that may need to be phased out, and ones that could be merged and new ones that could be formed for the future.
Discussion began around the risk management committee, and how it possibly should be revised to have a more active role in the governance of Coalhurst or if it should be removed. Coun. Heather Caldwell began the discussion.
"I think that the risk management committee is pretty operational. I think that it is, I mean, I think we need risk management. I think that perhaps we could have risk management attached to our policy and bylaw committee so that we can use that lens of risk management when we're talking about our policies but I think that it needs to be brought up as much more of an umbrella committee. In all honesty, I have no idea what that would look like but I think that inspecting roads and things is just not what we should be doing."
The town hasn't talked much about their past practices as noted by Coun. Deborah Florence, saying it's something they haven't actually met for and talking about revising risk management could be important for the town as its needs have evolved.
The two questions with the committee are whether it should be revised or removed entirely, as noted by Caldwell.
"The question is should we remove the committee or should we revise it to have more of an insight or overview? I had one of the things that I developed in the past when I sat on policy bylaw, I also sat on risk management and the piece that I really enjoyed was that oversight, so we're looking with the lens of risk management and so we would have been addressing things like potential liabilities and those kinds of things and so if we can revise it to have more of an oversight."
Mayor Lyndsay Montina stepped in, asking if risk management could be something that was merged with policy and bylaw — where they could take over that umbrella. Or if risk management was something that needed to have a committee present to then bring information back to council.
Looking at risks and risk management is something that Caldwell should be and already mainly is the work of council.
"I suspect that it could be the work of council, well it is, always looking at risk management is the work of council and maybe that's what we do — roll it in as part of our regular practice because we haven't been very quick with it and overarching oversight."
Moving the discussion to Coalhurst's new interim CAO, Jeffery Kaufmann, Montina asked how other municipalities handle the committee.
"Can I ask how you see other municipalities deal with this? Because I know that the director of Public Works came in and he presented us with this great big spreadsheet of all this risk management stuff, so knowing that it's being very well cared for by staff. But how do other councils really look at this from the governance perspective?"
Kaufmann replied initially, from a governance perspective, it's about council embracing their roles as directors of the organization.
"From that perspective, risk management includes things like the municipality's susceptibility to an external attack, a digital attack with computer startup system structures. It could be looking at insurance policies and are we actually doing what we should be doing in terms of searching policies and not on the operational side but on the government's side. Risk management could also act in an audit capacity — so you can, if you have a committee, they could sit with the auditor and would go through the audit as a committee to hear both the public and perhaps any camera conferences or closed session conferences about the budget and they could release that information back to council as well so this idea of risk management does have a policy overview."
As an example, Kaufmann said if a member of Public Works brings a concern or issue forward, and thinking turns to needing a bylaw — council can think of the why and the what and then it's up to operations to consider how it can be implemented into the town.
"There's definitely a governance role in risk management and I would tend to agree with the assessment of what you have here. It's incredibly hands-on, it's very operational since 2003 and I think your community has grown a bit in almost 20 years and so council, from what I understand, wants to embrace its role as governors. To make those policy observations, and policy recommendations so transitioning risk management to more of an oversight from the governance, from the policy and bylaw and from the review side to ensure the process of practices are being undertaken properly is absolutely okay. If we're looking at risks it can also seem broad, you know the risk could be an emergency risk and can it go to an emergency committee or is it a financial risk or insurance could it go to finance, so I don't know if it services its own committee, I'm just not sure how you assign that."
Montina added it makes a lot of sense, however maybe on a different kind of schedule.
"But it is like that like you're talking about with the budget or with any of those things that maybe we do need to review annually but I do think that the terms of reference needs to be updated."
Council decided that risk management and the policy and bylaw committee would be merged and their name changed.