Lethbridge County passes first reading of IDP with Coaldale
Posted on February 16, 2023 by Sunny South News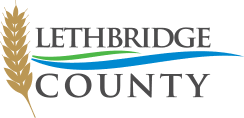 By Erika Mathieu
Sunny South News
Lethbridge County Council has passed first reading of Bylaw 23-005, or the Lethbridge County and Town of Coaldale Intermunicipal Development Plan Bylaw.
The IDP "look(s) at land use access, and things of mutual concern to both municipalities."
The bylaw outlines policies related to dispute resolution, land use policies, transportation and road networks.
"We went through this process over that last ten months to review the plan and draft some new policies, bring it up to date and expand the plan area with some good public input on the process," said Hilary Janzen, acting director of Community Services and supervisor of Planning and Development at Lethbridge County.
The Lethbridge County and Town of Coaldale agreed to create a new Intermunicipal Development Plan (IDP) early in 2022, after the need was identified in 2021. The previous IDP, drafted in 2010, required "substantial" updates to accurately represent existing agreements in place between the Town of Coaldale and Lethbridge County, including current legislation. It was determined updates were needed to bring the IDP into compliance with existing provincial regulations and provide a comprehensive breakdown of land annexed by Coaldale.
As is mandated by the Municipal Government Act (MGA) municipalities sharing common boundaries which are not members of a "growth region" must pass by way of a bylaw, an IDP.
The IDP committee met four times in 2022 and was influenced by stakeholder feedback through public engagement efforts, including an open house held in late 2022 in Coaldale where issues discussed included the impact of the updated boundaries and changes to zoning.
The draft IDP includes the rezoning of a one mile area around Coaldale from Rural Agriculture to Rural Urban Fringe. Janzen said the plan, "allows for people in those (rural urban fringe) areas to have some additional opportunities with the rezoning," said Janzen, and noted "lands zoned as Rural Urban fringe," does allow for some quasi-urban stuff to happen in the fringe areas which some landowners might find beneficial but it doesn't "take away from the agriculture of the area," and is the "preferred use" of the County.
The Town and the County will continue to engage with each other with respect to developments which have potential impacts for both municipalities.
A final draft of the IDP will be posted to the County's website in the coming days. The public hearing for Lethbridge County is set for March 2 at the County Municipal office in Lethbridge. The public hearing in Coaldale is anticipated to take place in March but will be set once Coaldale Council passes first reading of the bylaw, in the coming weeks.