Coalhurst Feb. 21 meeting briefs
Posted on February 28, 2023 by Sunny South News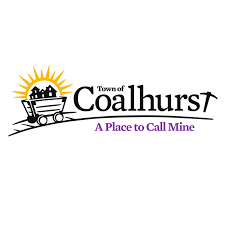 By Nikki Jamieson
Sunny South News
The following are selected briefs from the Feb. 21 Coalhurst town council meeting.
Council Policy Template
Previously, the Policy Bylaw Risk Review Committee had received and discussed a draft policy template at their Feb. 13 meeting. Having a policy template would help ensure that all council policies are easy to understand and consistent in structure, and that any amendments made to them are clearly communicated. Additionally, having a set template for policy development would aid council in making sure they are receiving the best information to support their policies and achieve their objectives.
Council unanimously passed a motion to accept the policy as presented and adopt it for future use.
Referral to Policy, Bylaw, Risk Review Committee
Coun. Jesse Potrie noted that the town's Community Centre Policy says that "donated bookings for non-fundraising events and regular meetings held by Coalhurst and District groups can be arranged at the discretion of the Chief Administrative Officer. The Chief Administrative Officer has the authority to approve donated bookings".
As paid bookings have priority, he has heard from people who have had their bookings canceled under this policy, and said the policy may discourage people or groups from booking the community centre. He would like to see the policy cleaned up and bookings balanced.
Council unanimously passed a motion to direct the CAO to review an administrative policy 74-02-04, the Creation of Facility Groups, Organizations, Special Birthdays and Special Community Uses to the community centre.
Prepayment of debenture briefing note
During their regular Jan. 17 meeting, Council had passed a motion to pre-pay the remaining balances on some debentures, and that the CAO present council with options for re-allocation of the annual payment amounts of these debentures no later than February 21, 2023.
Town CAO Jeffrey Coffman said that while administration was finalizing things, he realized that a partial source of the funds come from wastewater utilities, and not taxation like previously assumed. Although the town can still pre-pay the approximate $117,000 balance for the debentures, their strategic considerations may need to be adjusted as a result of the different funding sources, which will require more time. Coffman asked for council to delay this discussion to a March meeting.
Council unanimously passed a motion to postpone discussion regarding options for re-allocation of the debenture prepayments to the Regular Meeting of Council on March 21, 2023.