Coalhurst to benefit from Budget 2023's investment in education infrastructure
Posted on March 15, 2023 by Sunny South News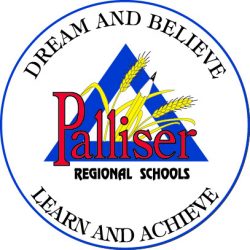 By Erika Mathieu
Sunny South News
Palliser School Division has received funding to further assess educational needs and infrastructure in the Town of Coalhurst.
As part of the Province's 2023 budget, 58 projects are to benefit students including the funding of 13 full constructions projects, 14 planning, and 11 pre-planning projects. According to the Government of Alberta, these projects will add nearly 25,000 new and upgraded spaces for students in the coming years.
Of the $372 million earmarked for construction and design, Coalhurst's high school modernization project will receive funding for the planning and pre-planning stages to determine what kind of facility will best serve the community in the coming years.
Minister of Infrastructure and Lethbridge East UCP MLA, Nathan Neudorf, said he was pleased with Budget 2023 during the March 7 legislature meeting. Following the release of Budget 2023, Neudorf made a statement applauding the investment into education infrastructure, and said the projects will help, "to ensure Albertans can send their children to schools in their local communities."
Secretary Treasurer at Palliser Regional School Division, Dexter Durfey, said Palliser schools in Coalhurst are already competing with schools in West Lethbridge due to the City's close proximity. He added the pre-planning and planning stages will focus heavily on community engagement.
"Part of our intent is to make sure we have the right space for modern learning, and student's are offered the same opportunities they would have in Lethbridge."
"In the past, for school capital projects, you know, it was just the board sending their capital requests. All the boards, sending their capital priorities. One, two and three. And then there would be an announcement. And then, we would spend the next couple of years doing community engagement deciding what kind of programs, facility requirements (are wanted) and if there was any partnership opportunities within the community."
Durfey continued, "I think it was really tough for the government, to really come up with a dollar amount. You could go from announcing a $10 million (project) and all of a sudden, you're at a $20 million project. So I think, very practically, the government has made some changes."
Durfey said prior to funding the construction of the new joint high school and recreation facility in Coaldale, three-phases of planning took place. Pre-planning included engaging with the community, school staff, and students, to determine what features are important to that community, be it sports, fine arts, technology studies, or mechanics. Durfey said the school division completed a large part of the community engagement for the pre-planing stage for Coalhurst in 2022. This brought forward various options for consideration. Palliser is currently engaged in the second phase of planning where division staff will begin to explore what those options would look like for Coalhurst.
The Province's announcement split funding into various categories including construction and modernization. Durfey said, "that's what we'll be determining over the next several months," to determine whether existing school infrastructure may be updated, or whether an entirely new school needs to be built, or a combination of the two, and flush out logistical considerations such as potential land and location options. Other considerations such as potential community partnerships, multi-use facilities and which grades would be taught are on the table in the coming months.
"Then when we're ready, the next step will be the actual design and tender development," and then eventually tender the project and move forward with the last stage, which is construction. The complete process requires the consideration of many moving parts."
"A lot of people don't understand it takes two or three years to even get shovels in the ground on a school. By the time you get all your ducks in a row, and get your working drawings done with all of the consultants and engineers, and everything ready and priced out – you have to go through technical service review with the government to make sure your systems all meet the standards."
At this stage, Durfey noted further engagement will take place soon with the board, municipalities (such as the County and Town of Coalhurst), and the community to determine the most viable option going forward.
"Our goal is to have solutions-based projects, and making sure that we have a project that we don't have to go back to the government because needs in Coalhurst has changed. We want to look and project out 15, 20, 25, 30, 40 years."
The Town of Coalhurst is growing quickly, and this will factor into the future needs of the community.
"We know based on census data that Coalhurst is one of the fastest growing communities per capita, in Alberta pretty close to that," 30 per cent of which were under the age of five in 2022, "that is telling us we have to be ready, because in a couple years we won't have enough space."