Coaldale RCMP investigate collision involving a school bus
Posted on March 28, 2023 by Sunny South News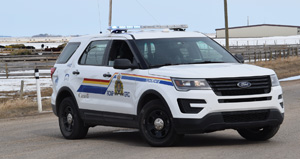 Sunny South News file photo.
Coaldale RCMP- update
Coalhurst, Alta. – On March 27, 2023, at approximately 8:50 a.m., Coaldale RCMP were dispatched to a motor vehicle collision on Township Road 10-2 and Range Road 232, north west of Coalhurst. The collision was between a school bus and a pick-up.
It has been determined that there were further injuries as a result of this collision. The bus driver suffered serious injuries, but it is expected that they will make a full recovery.  One child was taken to hospital and suffered a concussion as a result of the collision. At the time of the collision there were 18 kids on the bus.
A 25-year-old male, a resident of Coalhurst, has been charged with failing to obey a yield sign under the Traffic Safety Act.  He remains in hospital with serious injuries.
No further updates are anticipated.