Coalhurst council to consider reallocation of funds from debenture payments
Posted on March 28, 2023 by Sunny South News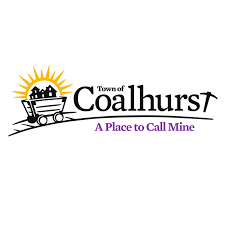 By Nikki Jamieson
Sunny South News
Coalhurst council has a variety of options available on how to allocate funds previously marked for debenture payments.
During their regular March 21 meeting, Coalhurst town council was presented with possible options they could put freed up funds towards.
Previously, during their regular Jan. 17 meeting, Council had passed a motion to pre-pay the remaining balances on four debentures, and during a Feb. 21 meeting, had passed a motion to postpone discussion regarding options for re-allocation of the debenture prepayments, following the discovery that some of the funding came from different sources than originally thought.
The debentures in question have been prepaid and closed in February.
Since then, the CAO, the Director of Operations and the Director of Corporate Services for Coalhurst have since met and added options to the list.
A total of $117,000 went towards prepaying the debentures, with $87,000 coming from utilities and $30,000 is from taxation.
With the prepayment of the debentures, funds that would have previously gone towards the debenture payments can now go towards other things.
CAO Jeffrey Coffman said there are various options available for reallocating the funds and "there's a list as long as ideas" such as reducing utility revenues and taxation revenues; contributing to reserves; adjusting council remuneration; staff training, licensing and certification; professional development for council and staff; event and program funding for community development; developing master plans; strategic planning and visioning exercises; and FCM Conference.
Coffman stressed this was not a complete list, and council can allocate these funds to the above or to any other projects, initiatives or services.
Coun. Deborah Florence noted that administration had put forth some "good options" for council to consider, and she looked forward to debating them in April.
Council unanimously passed a motion to receive the report for information.