Coalhurst names new CAO
Posted on March 28, 2023 by Sunny South News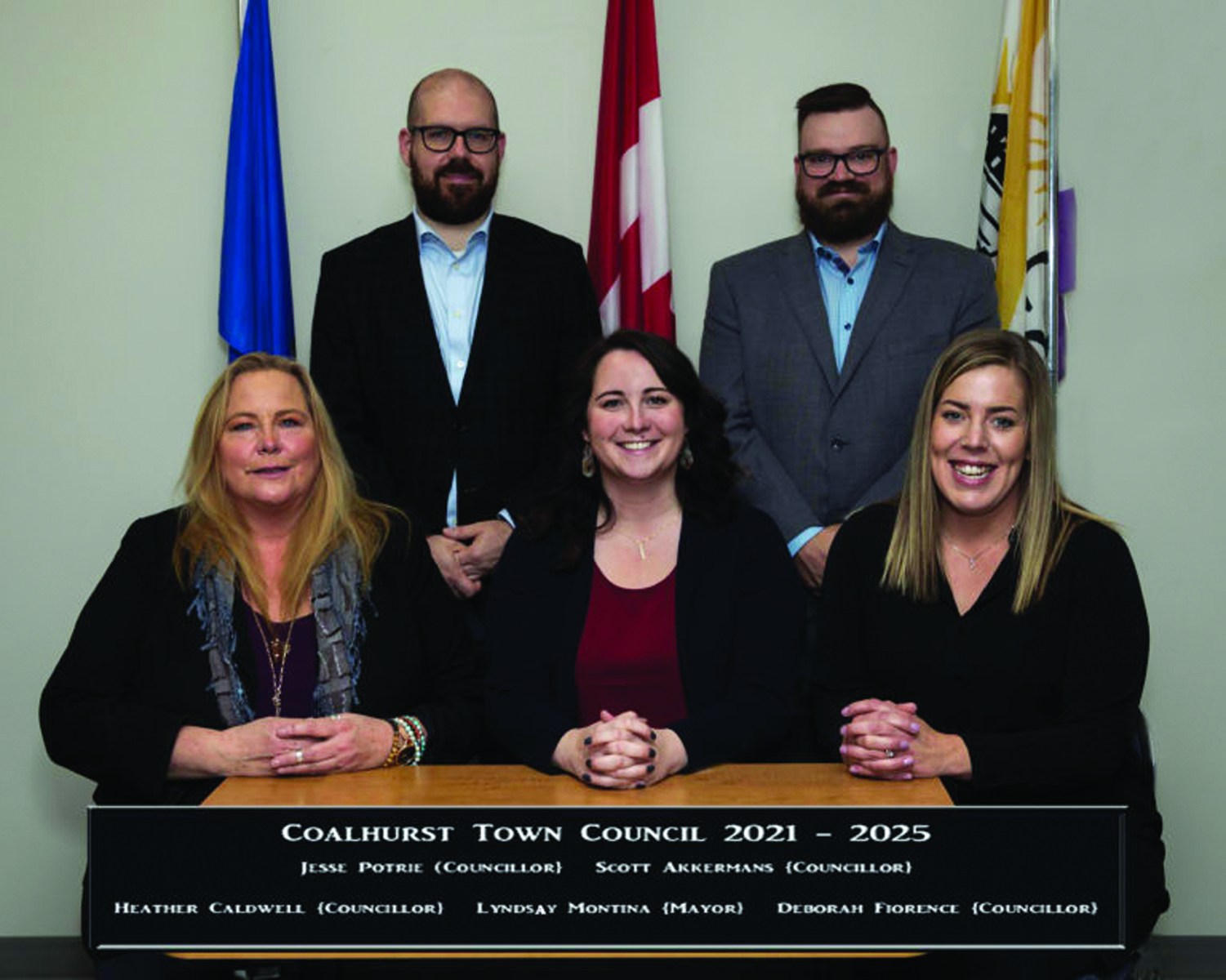 From left to right: Coalhurst councillor Heather Caldwell, Councillor Jessie Potrie, Mayor Lindsay Montina, Councillor Scott Akkermans, Councillor Deborah Florence.
By Erika Mathieu
Sunny South News
The Town of Coalhurst has announced Shawn Patience will be the Town's Chief Administrative Officer, effective May 2023.
Mayor Lyndsay Montina said, "We are thrilled to have Shawn joining our administrative team. His experience as both an elected official and a Chief Administrative Officer was very appealing to Council because he has a great understanding of both governance and operations."
Patience has served four terms on Fort Macleod's municipal council, three of which as mayor.
Patience holds a Land Use Planning certificate from the University of Alberta, as well as a Local Authority Administration (NACLAA), and has held leadership positions with organizations at the local and regional levels including the Fort Macleod Historical Association, and the Alberta Southwest Regional Economic Development Alliance.
Patience has recently served as CAO for the now-amalgamated municipalities of Black Diamond and Turner Valley, Diamond Valley.
Following the announcement Patience said in a statement,"This opportunity lets me do the work I love closer to the people I love. I am hoping to bring the experience, best practices and collaborative approach I've gained in other communities to the administration in Coalhurst."
Montina added, "He was instrumental in many large projects in his tenure as Mayor in Fort Macleod. Our Council has a bold vision for the future and we're confident that Shawn's skills will help us move towards it."