Dorothy Dalgliesh teacher nominated for Edwin Parr award
Posted on March 28, 2023 by Sunny South News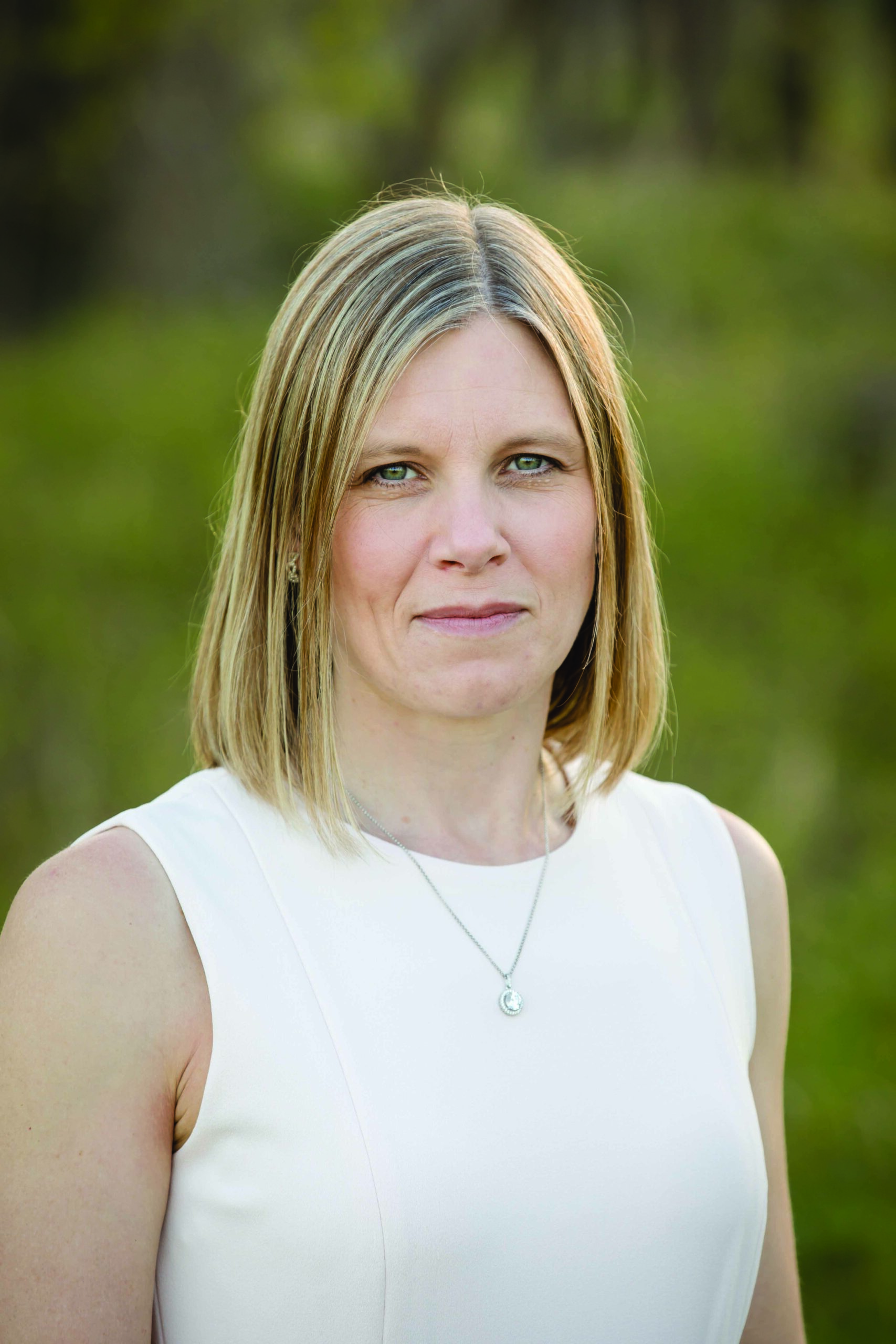 Lori Neufeld was named Palliser School Division's 2023 nomination for the Edwin Parr teaching award. Photo courtesy of Palliser School Division. Photo by Tanya Plonka.
By Erika Mathieu
Sunny South News
Palliser School Division has nominated Lori Neufeld for the 2022-2023 Edwin Parr teaching award.
Every school board in the province is eligible to nominate one teacher in their division. The award recognizes
the efforts and impact of a first-year teacher who has shown outstanding dedication to teaching.
Lori Neufeld is a music teacher at Dorothy Dalgliesh Elementary School in Picture Butte. With a focus on fostering a supportive and creative classroom, Palliser School Division praised Neufeld's commitment to her students and the "integral" role she has played in, "transforming mathematics instruction."
"I am so incredibly grateful. I think teaching is hard; I knew how invested I would be if I ever went into it. I know how much time it takes. My dad was a teacher so I knew it really takes your whole self," Neufeld said, adding, "to be recognized for the time and effort you are putting in is really amazing."
After graduating in 1998, with a Bachelor's degree in music, Neufeld spent many years working as a private piano instructor before deciding to go back to school for her education degree. Neufeld and her family moved across Canada from the east coast in early 2020, and Neufeld enrolled in an after-degree Bachelor's of Education program. This stage of Neufeld's schooling coincided with the start of the COVID-19 pandemic and posed challenges as closures forced classes online.
"It's been a major process," she said, but ultimately said it has been worthwhile.
"I am so grateful that everything has worked out the way it has."
Neufeld fosters an empowering learning environment using music as a creative outlet, she said.
"I just think that music is so important for students, and I have seen that over and over this past year. It's just such an outlet for children to express themselves in ways that they're not able to in the rest of their classroom learning."
Neufeld added, "Especially for the students that really struggle to sit still during class, music is such a good way for them to be able to come and just really release that energy, use their bodies in different ways."
"When we're doing music the brain is firing on all cylinders, students can be creative in ways we may not realize we are creative in."
Her lessons also include sharing Blackfoot, Cree, and Seneca-Iroquios music and stories, and said one particular professor was, "instrumental in giving us student teachers ways to incorporate the learning into our everyday teaching."
"I really had my eyes opened during my coursework. One of my professors had us read, 'Speaking our Truth: a Journey of Reconciliation'. There are so many amazing stories of the resilience of people that have gone through the residential school system, and how important it is that we are telling these stories and sharing those hurts of the past, as a way to move forward."
"There is still so much for myself to learn," she said adding, "I hope there is grace as we incorporate these things because we may not always get it perfect, but we are trying to learn together."
The zone winners of the prestigious Edwin Parr award will be announced later this year at the Alberta School Boards Association's (ASBA) fall general meeting.