PGA optimistic about McCain expansion
Posted on March 28, 2023 by Sunny South News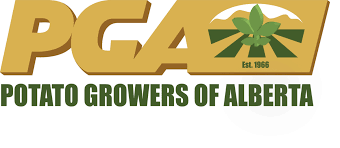 By Trevor Busch
Sunny South News
editor@tabertimes.com
McCain Foods recently announced a $600 million expansion of their potato processing facility near Coaldale, but exactly what that could mean for the local potato industry is still being assessed.
Terence Hochstein, executive director with the Potato Growers of Alberta, said planted acres should increase in the region.
"It'll increase, but I don't know what that number is going to increase to. It'll allow some interested parties or new growers to come online or start growing potatoes. I believe that'll happen as well. I think there'll be some new growers that start. There's not a lot of details yet."
"It's a good news story for the industry, good for southern Alberta."
The McCain expansion is expected to double the size of the facility and create 260 new jobs. But all of that will take time, says Hochstein.
"It'll be another two years before you see the buildings, see the production. It just doesn't happen overnight. I think they plan on getting it running by 2025. So that's two years."
Huge irrigation investments for the region announced recently by the province, including the planned expansion of Chin Reservoir and improvements in off-stream storage, are fueling speculation about the intentions of other value-added processors in the area.
"This whole irrigation infrastructure thing was a 10-year project by the time they get to Chin," said Hochstein. "It allows new growers, existing growers to expand as they wish and new growers to come online. I think there has just been some talk for a while now that somebody was going to do an expansion in southern Alberta. So nobody knew who."
Hochstein was guarded about providing too many details, but he is positive about the potential implications for his industry.
"It's just good. It's good for Alberta. It's good for southern Alberta. It's good for agriculture in general. It shows the confidence in what southern Alberta can produce. My understanding is that this is their biggest investment ever. So that speaks well for what we're trying to achieve."