Schow meets with Coalhurst town council
Posted on April 12, 2023 by Sunny South News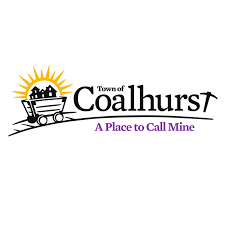 By Nikki Jamieson
Sunny South News
Policing and the new school were topics of interest from Coalhurst council to their local MLA.
During their regular April 4 meeting, Cardston-Siksika MLA Joseph Schow appeared before Coalhurst town council over Zoom to provide an update.
Noting that the legislative session just ended and they didn't have the "typical large volume of bills" however, three bills they did have – a budget limitation bill, a red tape omibus bill and the Alberta Firearms Act – were ones Schow said were important to pass before the UCP call an election in May.
Once the election is called, the legislature will dissolve and Schow would no longer be the MLA for the electoral district.
Wanting to discuss the Coalhurst School, Schow requested they go into closed session, a request which council granted. Once council returned to open session, Schow commented that he was excited about the school's modernization, and shows the value of putting resources in southern Alberta.
"I think that's a really exciting project coming forward," said Schow. "It gives Coalhurst the opportunity to continue to attract new residents to the town, and it's good for the town, it's good for local businesses."
When asked about the increased funding for Alberta Sheriffs, and how it would impact Coalhurst, Schow said they saw a need to have more boots on the ground and are working with rural municipalities on it, although he didn't want to say too much without talking first to MLA Mike Ellis, who was in Lethbridge that night, but he promised to get back to them on it.
"Public safety is so important. We have to be able to feel safe in our homes, feel safe that law enforcement has the resources to respond to people when they need them, when they're having the worst days of their lives potentially, so we've done that with the major cities and they've been very grateful, and (we're) looking to ensure that it's not just the major cities that get the resources."
In response to a question on the downloading of costs onto municipalities for the RCMP, Schow said the decision hasn't been finalized yet and he doesn't believe it will be "anytime soon."
"We're responding immediately with the demand in major cities," said Schow. "We've been looking at supporting municipalities as they need help as well, but in terms of the RCMP contracts, long-term or in flux, not a whole lot new. I know it's come up in the media a couple of times recently. I think it's a little more politics and a little less policy right now, because we're so close to election, and for some people, it is a very hot topic on both sides. So nothing has been finalized on that."
When asked about whether he had any information or conversation on diverting non-urgent calls from 9-1-1 to 8-1-1, Schow said they were looking at ways to reduce the number of ambulances in flux in rural Alberta. The province is also looking at providing first responders with more capabilities regarding care. Ultimately, they are looking at ways to lessen the stress on emergency rooms.
"As I understand it, when someone calls 9-1-1, they get an ambulance out there, they have to take them into the hospital," said Schow. "They're looking at saying 'you don't need to go to the hospital, we can give you the Band-Aid on the spot or whatever and treat you here."