Yellowhead County calls for election postponement due to wildfires
Posted on May 24, 2023 by Sunny South News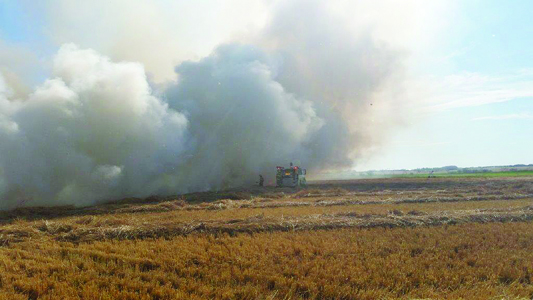 Sunny South News file photo.
By Erika Mathieu
Sunny South News
Lethbridge County council have declined to send correspondence to the Province's Chief Electoral Officer to request postponing the provincial election in light of the ongoing wildfires across Alberta.
As discussed during May 18 regular meeting of Lethbridge County council, Lethbridge County received a letter addressed to Alberta Municipalities from the mayor of Yellowhead County, Wade Williams, which stated:
"It is time for all parties running in this election to band together, get a hold of Elections Alberta and postpone this provincial election. This election is nothing but a distraction at this point, when we Albertans need every government official to roll up their sleeves and fight for this province before we don't have a province to come back to. At this time, we ask that you postpone this election and form a non-partisan collaborative government for the betterment of all Albertans. The forecast is for high temperatures again in the near future, and we need to be ready. I'm calling on all Albertans, all mayors and reeves across Alberta to contact your MLAs to help me get this message out."
Lethbridge County Coun. Van Essen said, "at this point, personally, yes they are going through a disaster of epic proportions in those areas and it is very unfortunate with the timing, but also an election needs to be dealt with (…) currently MLAs are not working and campaigning and we need to get a government back working even for our water concerns so I will not be supporting delaying it."
Deputy Reeve Kuerbis added, "given the timing of the letter and when it actually came out, things are starting to subside up north as well so I appreciate what they are going through having gone through a similar situation myself, but I would concur I have no appetite to write Elections Alberta and request a delay."
Reeve Tory Campbell also took a moment to acknowledge, "the gravity of what was happening," with the ongoing wildfires in northern Alberta and said, "we at the County have some staff that have made their way north to help with that, and acknowledge their role in that."
Council opted to not move forward in drafting any letters calling for the postponement of the upcoming May 29 provincial election.
Yellowhead County surrounds the towns of Edson and Hinton. As of May 18, the Alberta Wildfire Blog reported, "Despite all of this hard work, there are still hundreds of kilometres of uncontained wildfire perimeter and fire behaviour forecasts indicate that there will be growth on many of the wildfires throughout the Edson Forest Area."