District contributions for Canadian Foodgrains Bank exceed expectations
Posted on August 23, 2023 by Sunny South News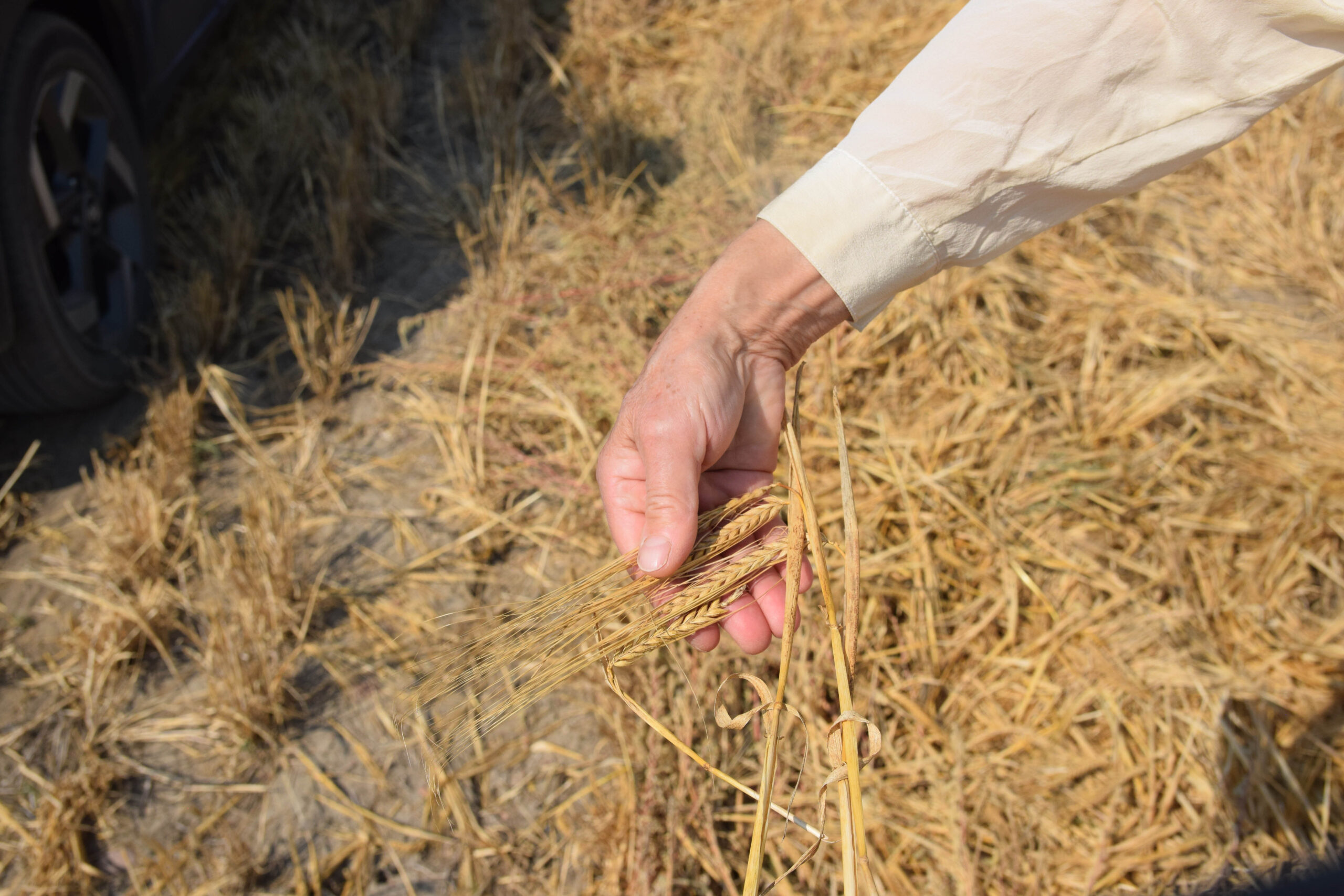 By Erika Mathieu
Sunny South News
Organizers have reported the two successful harvests in Picture Butte and Coaldale for the Canadian Foodgrains Bank will add hundreds of thousands of dollars in aid to the charitable organization.
Following the Lethbridge-Coaldale Foodgrains project's harvest and barbecue on Aug. 15, a harvest took place at the Picture Butte and District Foodgrains 2023 Growing Project the next day at the growing site just outside of the Town of Picture Butte.
Alberta Regional Representative for the Canadian Foodgrains Bank, Ary Vreeken said the cash contributions at the Lethbridge-Coaldale Harvest on the previous day totalled over $28,000 in cash, in the "innocuous little donation bucket," and Vreeken was optimistic the Picture Butte harvest event would see the generous donations continue.
"We have a great group of supporters here in Picture Butte," and said funds raised by the Canadian Foodgrains Bank were able to reach 1.1 million people in over 35 countries.
Final numbers on total funds raised have not yet been finalized, however, on-site cash donations between the two growing projects came in at upwards of $66,000. The event in Picture Butte concluded with nearly $39,000 in donations.
Additionally, proceeds from the sale of the barley will be matched by the Canadian Government, which Vreeken said makes the charity, "a great bang for your buck," in terms of impact per dollar.
Vreeken reported the Lethbridge-Coaldale Foodgrains Growing Project had an impressive yield of 145 bushels per acre, but board member for the Picture Butte growing project, Leighton Kok, said, "we think the crop is going to be a little bit lighter than we had hoped." The Board later confirmed the Picture Butte harvest yielded 110 bushels per acre.
Also in attendance at the Picture Butte Foodgrains harvest was Canadian Foodgrains Bank Senior Program Officer, Tineh Aliu. Aliu works on the ground in countries receiving training and aid.
"I am on the other side. Someone described it perfectly as upstream versus downstream, on the side of working with other countries doing this work. So it is interesting to come here. This is exactly what I do with my farmers in Rwanda and Ethiopia, and I'm like, "this is what is being done in Canada and it beautifully connects with our farmers in developing countries."
Aliu said with her work taking place overseas, it was the first time she had attended a harvest event in Canada.
"To see something like this, the connection between those two places is beautiful."
"When I say this is about farmers connecting with farmers, it is more about empowering and training farmers, in conservation agriculture, and education so that they are growing good crops."
"Especially with the climate and facing droughts and famine."
Because many of the developing countries she works in are bearing the brunt of climate crisis, "things are drier, so a part of our work is coming up with ways to actually grow good crops and to be able to feed their families with techniques that allow for a good surplus so they can have a surplus," as well.
Aliu's career background is in maternal childhood nutrition, and often worked alongside women forced into sex work as a means to support themselves and their families.
"I worked a lot with women trying to get out of sexual exploitation because of food insecurity."
Aliu said she saw the position with Canadian Foodgrains Bank as a way to help combat these outcomes of food insecurity at a more macro level.
"Foodgrains goes a bit further out and said, 'ok, how can we increase food security for women and families, so that they don't get pushed into sexual exploitation'."
"When you are training women with agriculture education and you can give them tools, it is amazing how far they can go."