User fee approved for public skates: Sponsorships available to help offset cost to users in Picture Butte
Posted on September 27, 2016 by Sunny South News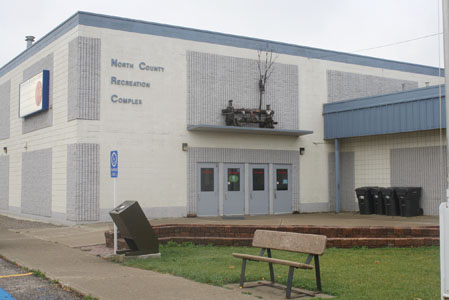 By Stan Ashbee
Sunny South News
Picture Butte's North County Recreation Complex officially opens Saturday but this season will be a little bit different, as town council recently passed the motion to implement a public skating entrance fee.
A letter from the town has been sent out to local businesses, organizations and individuals in regards to sponsoring public skate times throughout the upcoming season.
"After the Recreation and Culture Master Plan, they did a financial analysis on the recreation facilities and there was an operational deficit they identified. This year, we put up the rates for all user groups including minor hockey, the curling club and figure skating. We also thought, if we're putting up the rates for them, then it's only fair we implement a charge for public skating," said Keith Davis, director of operations for the Town of Picture Butte.
According to Davis, the family rate for public skating will be $7, the rate for adults will be $2 and children aged 7-17 will be $1 and children six and under are free. Sponsorships for public skating slots would make it free for users. Each week the family and public skate times are as follows: Public Skates are Tuesdays and Thursdays from 3:30-4:30 p.m. and Family Skates are Saturdays from 6:20-7:20 p.m. and Sundays from 4:40-5:40 p.m.
According to the letter distributed for possible sponsorships by the town, the cost of sponsoring a public/family skate is the Picture Butte Youth Group rate of $96.52 per hour. The letter stated any sponsored skating times will be advertised on the public skating calendar, to be distributed to the public and the sponsor will be announced at each sponsored skate. Sponsorships can be completed at the Town Office and a tax receipt can also be issued.
Davis added there was only general maintenance work that needed to be done in order to prep the arena for the upcoming season.