Copperheads seeking head coach
Posted on May 8, 2018 by Sunny South News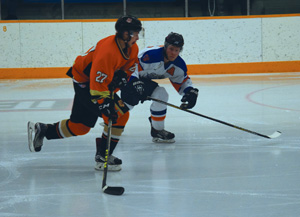 Photo by Nikki Jamieson
Coaldale Copperheads
Coaldale Copperheads Junior Hockey team is currently seeking qualified application for the position of head coach for the upcoming 2018-19 season.
To apply please visit http://www.coaldalecopperheads.com and follow the "Media News" link.
Applicants can forward the .pdf form application and/or a detailed resume to coaldalecopperheads@gmail.com. Deadline to apply is June 15, 2018.
Only selected applicants will be contacted for an interview.
The review process will begin immediately and decisions may be announced prior to deadline.