Coaldale Lady Bandits softball team are off to provincials
Posted on July 10, 2018 by Sunny South News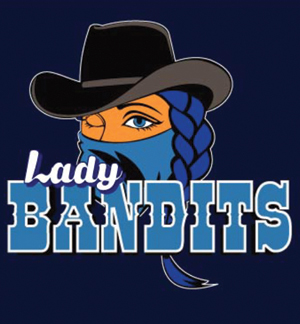 By Nikki Jamieson
Sunny South News
The Coaldale Lady Bandits Girls softball team will be making their first appearance at provincials this weekend.
The Bandits was started up in 2016, and operates in two age categories — U12 and U14.
Bandits coach Brett Farncombe said the team was started up due to an interest in girls' sports in Coaldale, and organizers worked with the Coaldale Baseball Association to start the softball program.
Although the Bandits are a fairly young team with only three years in existence, the Bandits U14 team will be going to provincials.
"It took us a couple of years to become competitive, so this is our first year at competitive ball," said Farncombe.
"I think the girls are very excited about going up to provincials. They're a young team, composed mostly of 13-year-olds, so this would be a good chance to see what they can do not only this year, but next year too."
With Lacombe — located north of Red Deer — being a roughly 4 hour and ten minute drive from Coaldale, the tournament will also be the furthest the team has travelled to play softball, as the team plays the majority of their games around Lethbridge or Milk River.
Although the players are excited to compete, they are also just a little nervous, given that this is their first provincial softball tournament.
"This is their first time going to something of this magnitude; a provincial championship is a big deal, especially for a small Town of Coaldale (team)," said Farncombe.
"We expect to compete, we expect to do well, and we expect to learn. I would say that's probably the biggest thing, is that we expect to learn and see what competitive provincial ball is all about.
"There is the ability for girls to play at a competitive level in softball in Coaldale."
Farncombe hopes to see more people take up softball in southern Alberta. Although the sport has proven popular in northern Alberta, people are only just starting to take an interest in the southern part of the province.
The Softball Alberta 'C' Girls Provincial tournament is a three-day event, starting Friday, July 6 and going through to Sunday, July 8, and is composed of 14 teams in two pools of seven.
Teams will play four games each and, depending on wins and losses, the top four teams will advance to finals on Sunday for to determine who will earn gold, silver or bronze.
The Bandits will be competing in the 'A' pool, against teams such as the Stettler Storm, St. Albert Angels, Chestermere Crushers and Foothills Fury.