Coaldale Minor Hockey disappointed by cancelled season
Posted on February 9, 2021 by Sunny South News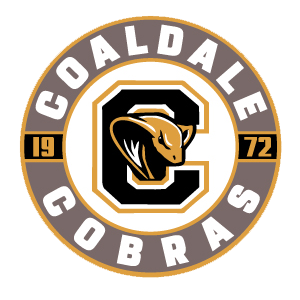 By Cole Parkinson
Sunny South News
While it wasn't a shock, there is still an air of disappointment around Hockey Alberta's decision to conclude the 2020-21 hockey seasons.
Coaldale Minor Hockey Association (CMHA) hasn't been on the ice in months, but their hope was they'd be able to suit up a few more times before spring. But, that was dashed last week with the announcement AAA, AA and tiered league games were cancelled for the rest of the current season.
"I think we were expecting it. We have been off the ice since the end of November, so it wasn't a surprise. We had hoped to get back on the ice sometime in February and at least give the kids something to do until March. It's not something we were surprised about," said CMHA President Darren Hurt.
A large portion of players could and will likely return come fall, but the association is devastated for the Grade 12 students who have seen their final year of minor hockey conclude with no real defined end.
CMHA had one U18 team this year and with several players aging out, the association is heartbroken for the situation that has been placed on graduating players.
"For us, that's probably been the most devastating thing. We have a number of kids in our association, and we merged with Picture Butte for our U18 group. So between Picture Butte and Coaldale minor hockey, we have several kids who are in their last year. I know a lot of kids came back this year to be able to play with their friends and have that last chance to play. Our association was hoping to bid on provincials this year for U18, like last year when we put in a bid. We feel bad for those kids. We do hope Hockey Alberta creates some opportunities for them to have another year of organized hockey, whether it's a Junior C season or something. But that's up to Hockey Alberta to decide," continued Hurt.
On top of that, several players were suiting up for their first season only for it to be ripped away due to the ongoing pandemic.
"For our oldest and youngest, there's something awesome about seeing a kid score their first goal," said Hurt. "Our U7 group, they did have some games within our own association in the first few months, and I'm hopeful most of them got their first goals, but there are probably a few who didn't. That's what you want to see each year is those kids getting their first goal. Hopefully next year we can have a redo. These kids will remember this year for the rest of their lives – good or bad."
While the current season is now over, planning for the next has already commenced for CMHA.
Barring any more pandemic setbacks, the group is hoping for a return to a normal season come September.
They are also excited with upgrades coming to the Coaldale Sportsplex ice surface.
"We're already planning, we tend to start our planning in January," added Hurt.
"Coaldale arena is undergoing a renovation this summer. They're getting new rink boards and a new ice slab, so we've been working with the town on that. We're hopeful we are able to get on the ice in late August this year. That's what we're planning for. We're planning for a normal registration and status quo like any other year. Obviously, we'll have to monitor the pandemic situation, but the hope is we get the kids back on the ice and have a normal season starting in September."