Raptors partially reload at trade deadline
Posted on March 30, 2021 by Sunny South News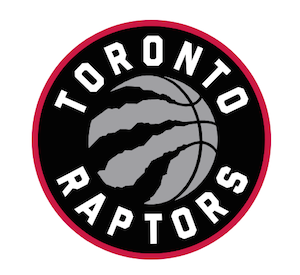 By Cole Parkinson
Sports Reporter
I was wrong about the Toronto Raptors.
Before the season started, I said they'd not only be playoff bound, but an upper-echelon team in the east – boy was I wrong.
And of course, the Raps have a ton of legitimate excuses for why there has been such a deep fall from last year's team.
COVID-19 is the biggest factor.
Losing Pascal Siakam, Fred VanVleet, OG Anunoby from the starting rotation for several games was a big hit on the team after they had clawed back to .500 on the season.
On their return, their play has yet to get anywhere close to where you'd expect it to be, but I think that's understandable.
Being quarantined for weeks, experiencing COVID-19 and then being expected to contribute right away has to be tough.
I mean, Boston Celtics' star Jayson Tatum had stated earlier he was still battling the effects of COVID-19 nearly two months after testing positive.
With the NBA's trade deadline last Thursday, the Raptors made a bunch of moves, but it's hard to see the real picture of what the Raps'front office is trying to accomplish, as it currently looks like a lateral move.
They didn't get any better after the deadline, but I also don't think they got a whole lot worse either.
They ended up trading Norm Powell to the Portland Trail Blazers for guards Gary Trent Jr. and Rodney Hood.
The Blazers got the best player in the deal, but the Raps got younger with Trent and shed some salary, especially since Hood has a non-guaranteed $10.9 million final year of his contract and Trent is an RFA.
With Powell likely demanding a higher contract in free agency after this season, and with Toronto far from a contending team, it makes sense to reload.
They also made minor deals by shipping Matt Thomas to the Utah Jazz for a second-round pick and Terence Davis to the Sacramento Kings for a secondround pick.
Surprisingly, they didn't trade Kyle Lowry.
And I love Kyle – he's the greatest Raptor of all-time, he should have his jersey number retired first and he should have the first Raps statue outside Scotiabank Arena, but I don't necessarily get holding onto him for the remainder of the season.
And selfishly, I wanted him to compete for a title this year.
Bobby Webster and Masai Ujiri had a high price set for any team acquiring Lowry, and understandably so, but he's also 35 years old and on an expiring contract.
But if you're a contending team like Miami and Philly, both of which were the two rumoured landing spots, a guy like Kyle would be a huge addition to your team.
Why wouldn't you add a championship winning point guard to your roster? From a Raptor perspective, Lowry could take off in free agency this year and that has to be a concern.
Of course, the option of resigning him to a new contract is possible, but by all accounts, he wants a multi-year deal with a big number attached dollarwise. The Raptors are not far outside of the play-in tournament, but even if they make it through that and into the playoffs, it's hard to imagine them making any real noise.
It's oddly similar to the Blue Jays and their situation with Josh Donaldson in 2019.
It was obvious they weren't going to be good enough to compete for a World Series, but they held onto him before eventually shipping him off for barely anything.
He was the AL MVP in 2017 and all they got back was a late 20s pitcher in Julian Merryweather a few years later.
Underwhelming would be the understatement of the year.
Now, the Raptors are holding onto Lowry thinking they can get back into the playoffs.
Sure, they have plenty of play-offtested players that could go on some big runs, but does anyone see them getting through Brooklyn, Philly, Milwaukee, Boston or Utah? I don't.
And their play of late has been lacklustre to say the least and the loss of Powell's offence is going to be a big blow.
While Trent Jr. is expected to carry some of that load, he's still only 22 years old and, let's be honest – he's not Norman Powell, at least not yet.
Aron Baynes has been disappointing and they would have had to upgrade the centre position significantly for me to have any confidence in moving ahead in the playoffs.
Chris Boucher has been great, but the depth at that position is incredibly thin, especially when compared to the top Eastern Conference teams.
Losing Serge Ibaka in the offseason was huge – but looking back, the Raps'front office was hoping to take a crack at signing Giannis Antetokounmpo.
Had he signed that extension with the Bucks early in the offseason, I think the Raptors would have been more than comfortable with giving Ibaka a multi-year deal.
But Giannis and the Bucks took their time – which let Ibaka find a new home on a multi-year deal.
Now the Raps are looking at a fairly top heavy Eastern Conference.
Resigning Lowry now looks to be the play moving forward.
Having Kyle and Fred hold down the guard positions with Malachi Flynn waiting in the wings is a pretty good position to be in.
But with the Raptors already close to the cap, who knows if they'll be able to fit his contract along with a new deal for Trent Jr.
The addition of two additional secondrounders to go along with their own first in 2021 is a good way to restock the prospect cupboard, though.
Overall, it was a trade deadline that many thought would see the end of the Kyle Lowry era in Toronto, but instead, they've elected to try and play their way back into the playoff race. And while I would have preferred Lowry to be playing for a championship-contending team at this stage of his career, continuing to see him in Raptors'uniforms is pretty cool.