County council begins reviewing request to re-designate lands for possible expansion at Stafford Lake
Posted on August 10, 2022 by Sunny South News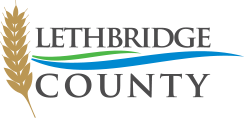 By Erika Mathieu
Sunny South News
Lethbridge County council has passed first reading a bylaw which would re-designate a portion of land from rural agricultural to rural recreation and allow for the possible expansion of sites and amenities of Stafford Lake.
During the Aug. 4 council meeting, Supervisor of Planning and Development for the County, Hilary Janzen said, "we did have the landowners for the Stafford Lake campground and recreational area come to the County and we have been discussing this for the better part of a year as to what their future plans are on this particular site."
Janzen noted that since the site was reopened in 2016, the revisioned campground and recreational area have been a successful venture.
Now, with the owners of the current site looking to expand, it would necessitate rezoning a portion of land for rural recreation. Janzen said, "the area that is currently designated for rural recreation has been in effect since 1985 when the province and the St. Mary River Irrigation District (SMRID) came together with the County and decided this would be a suitable recreation area on the reservoir."
Janzen told council the owners have expressed that they would like to, "increase the size of their camping area and improve on the amenities on the site." Janzen added the particulars of the proposal would be shared more during the public hearing, as well as any planning or strategic planning.
Reeve Tory Campbell said, "I think it is important to note that obviously what we have before us is a consideration of first reading, and at this time we are not approving or rejecting anything." Campbell added that since the land in question is located in his division, he has in the past received, "quite a bit of feedback before the application. Obviously, once the ownership group did go out to the public and signal they had intentions to possibly go down this road, I am sure the public hearing will be well-attended. It's great that we have that public feedback so that we can make the best decision possible."
Janzen added, "I am sure I will receive some concerns in writing before the public hearing, which will be provided to council," for consideration at the hearing.
Deputy Reeve Klaas VanderVeen moved first reading for Bylaw 22-012 and this motion was passed by council. The upcoming public hearing is scheduled for Sept. 1, 2022.