Minister of Seniors and Housing declines request to visit AHS-owned facility in Butte
Posted on October 12, 2022 by Sunny South News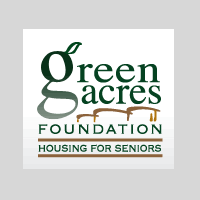 By Erika Mathieu
Sunny South News
Following a letter sent by Lethbridge County requesting assistance for the Piyami Lodge seniors' facility, in Picture Butte, Minister of Seniors and Housing, Josephine Pon declined the County's request for financial assistance and invitation to visit the building.
The Lodge itself was built in 1979, and although the building has been well-maintained, the expectations and needs of senior residents have changed over the last 43 years. Dawna Coslovi, CEO of Green Acres Foundation, said there are opportunities for improved accessibility at Piyami Lodge.
"We have more people using walkers or other kinds of mobility devices," and added the doorways, which measure at 32 inches, can pose challenges for residents, particularly those using mobility devices.
She added, "When you have someone with a walker, (it sometimes) makes it a little bit problematic because of the size of the bathrooms."
Piyami Lodge currently has 32 suites in the lodge but Coslovi said, "we want to expand that."
"They will always have a good place to live. We just need to know that we need to have bigger rooms. We just need to update, renovate or rebuild. We really want to rebuild so that we can make hallways bigger, so we can make the doorways bigger."
"Studies are showing that our senior population is growing, so our plan is to go up to 47 units. We want to rebuild it," she said. "It should be rebuilt so that the hallways are wider. So that people to people with mobility devices can pass (more easily) and things like this."
Coslovi said before COVID, the foundation received funding to submit a business case of the Lodge. She said while the building itself is "quaint, beautiful, and well-maintained," the architectural assessment found the Lodge to be just beyond its useful lifespan.
A key objective for Green Acres Foundations is for seniors to age in their own communities rather than moving to a larger centre, like Lethbridge, for their required care.
Piyami Lodge, through a partnership with AHS, means the facility in Picture Butte has healthcare aids and LPNs.
"People don't have to move; they don't have to move from what's familiar to them in that area, and go into Lethbridge because they need care."
"We have been advocating for a long time because we don't own that building," explained Coslovi.
Green Acres Foundation owns Piyami Place, but the 32-unit Piyami Lodge is owned by Alberta Health Services, (AHS). Coslovi said, "because AHS owns the Lodge, we've been really advocating for funding," and noted any sort of future construction or renovations would need to be completed in sections, to ensure residents would not be displaced during any future developments or upgrades.
The Continuing Care Capital Program is aiming for the addition of 32,000 new seniors housing units across the province in the next few years. As part of this project, the Modernization Stream was announced last month, and will support the modernization of existing facilities "to either replace, upgrade, or renovate existing facilities to align with modern standards." According to the province's website, the Lethbridge area is not listed as an eligible location.
Coslovi said, "the new funding stream is limited," and said while this, "is a disappointment" Green Acres Foundation remains, "committed to the seniors in that area," and said Green Acres Foundation will pursue federal funding opportunities as well.
"Even though (Piyami Lodge) is a government-owned building, Green Acres, as an organization, has committed funds so that we can proceed with this (…) As far as Green Acres is concerned, we will continue to advocate to get the Minister down so that she can see it."
"We know that we do need to make it even better. We need to have something new and we need to make a better for the people out there," said Coslovi.
Coslovi added she was "personally disappointed," by the Minister's response. "I'm disappointed because there (are) some things that I really would like to see Minister Pon come down so she can talk to the residents to find out what they want."
During recent County council meetings, the topic of transferring ownership of the Lodge to Green Acres was discussed. Coun. Van Essen said, "reading (the Minister's) letter, what I get out of it is, 'thanks for your letter; please adjust your ask to fit within our criteria and resubmit,' so in other words, no they're not going anywhere."
Coun. VanderVeen said, "we got the letter back and everything like that, but I am not happy with what we got back, especially on Piyami." Coun. Hickey added of the correspondence from the Minister, "it was not a good response in my opinion."
Councillor Van Essen said Nate Horner has reportedly "heard very similar situations in other parts of the province and didn't exactly apologize, unfortunately," and added there was "no action promised or even considered at this time."
Minister Pon's office told SSN, "We are aware of the long-standing issues with Piyami Lodge and take complaints about the standards of our housing facilities very seriously. The safety and security of seniors living in affordable housing is this ministry's top priority," and added the Minister will consider any "reasonable requests to transfer management of a building or facility to a new housing body." The Minister's letter, returned to Lethbridge County, encouraged the Green Acres Foundation board to apply for forthcoming grants, and expressed her schedule did not allow for her to tour the facility in the foreseeable future.