Lethbridge County Reeve looks back on '22, ahead to '23
Posted on January 5, 2023 by Sunny South News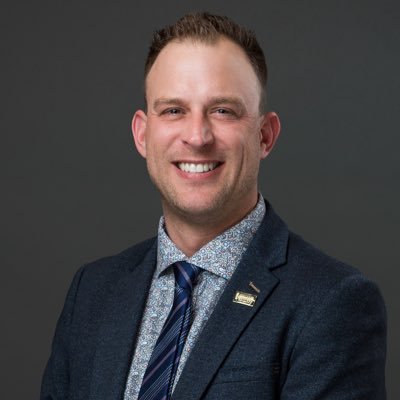 By Cal Braid
Sunny South News
Tory Campbell has served as reeve of Lethbridge County for 14 months and has been a member of council since October 2017. He took the time to reflect upon 2022, his first full year in the position; a position that he said is both challenging and rewarding.
The County faced challenges in 2022, specifically coming out of the pandemic. Campbell said that ensuring the safety of staff was a top priority in order to provide a high level of service to all citizens. He stressed the importance of the County's relationship with the Province, but cited economic instability as a roadblock. "While we have seen cuts to grant funding and the pressures of downloading, we continue to advocate on behalf of the County and the region. The state of the global economy is also top of mind, as prices of steel and fuel have risen substantially. This coupled with rising interest rates has everybody proceeding with a sense of caution. Hopefully, we will see inflation start to tame and the return of some economic certainty moving forward." He also said that council will continue "to look for ways to expand water and wastewater capacities to meet the needs of our current businesses and residents, while also attracting new investment."
The County undertakes numerous projects every calendar year. He named a few noteworthy examples from 2022. "(We) completed the Mountain Meadows slope failure remediation, an asphalt road overlay just east of the City of Lethbridge, a bridge replacement, the construction of a storm pond and outlet pipe in the Fairview subdivision, and construction has commenced on our Iron Springs Roadway Improvements project (currently shut down for the winter). These major projects complement the County's ongoing road construction and rehabilitation projects, culvert replacements, and other efforts."
In terms of introducing new projects and initiatives in the past year, he said that County council has emphasized finding solutions through collaboration with their regional partners. "We want to work with people that want to work with us. Many of us share the same challenges, so why not work together for the greater good?" he stated and asked.
He pointed to the dissolution of the Barons Fire Department in 2022, and how the County worked with the towns of Nobleford and Picture Butte to expand their fire and emergency response zones.
In terms of health care, he said, "We were fortunate to work with the City of Lethbridge to allocate funds directed towards physician attraction and recruitment, an issue of great importance to residents of Southern Alberta. We've joined several neighbouring municipalities to lobby the province on the issue of EMS and the ongoing EMS crisis in the province. More recently, County Council committed $2 million to the Lethbridge and District Agrifood Hub and Trade Centre."
Campbell said that council will be faced with obstacles moving into 2023, but will "need to be nimble and creative to solve the challenges ahead. As the world feels the crunch of inflation, we will need to stick to our vision of collaboration and find more ways to work with our neighbours. Working more regionally, we can share our resources and services as opposed to duplicating them. I truly believe we have solutions right here in southern Alberta, (and) now we need to find the will to make it work."
When asked about the most rewarding part of his work, Campbell said, "Being on County council provides a tremendous opportunity to be involved and engaged with the public. We are constantly receiving feedback from the community and learning what the needs and wants of our citizens truly are. Being able to make decisions that shape the future of our County is no small task, but it is extremely rewarding."