Between the cracks: Navigating the mental health crisis at the community level
Posted on May 24, 2023 by Sunny South News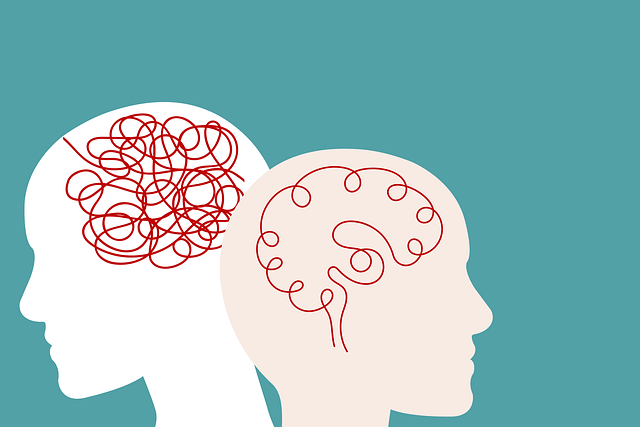 By Erika Mathieu
Sunny South News
A recent council meeting in Picture Butte has brought countless local voices into the fold on the topic of mental health in Lethbridge County.
On April 24, MLA for Cardston-Siksika, Joseph Schow tuned in remotely to speak with Picture Butte council. When the time came for council to ask questions, Councillor Teresa Feist asked what the government is doing to improve access to mental health services for residents. As a long-time community member and elected councillor in Picture Butte Feist has seen and experienced first hand, the impact that untreated mental health has on families and communities.
Feist told Schow, "a lot of people are finding that they don't know where to go for help, especially down this way."
Schow told council, "speaking with the Minister of Mental Health and Addictions Minister Milliken, he is laser focused on on these treatment options from the addiction side but also mental health needs to be addressed. We can't just deal with addiction in a silo or in a vacuum; it is all-encompassing."
Schow added in terms of the UCP's platform as it relates to mental health, "there's lots of great stuff in there," but did not go into further detail about future or current efforts underway to improved access to mental health services and supports.
"I can assure you, the government is very concerned about mental health," and to expect, "some great ideas about mental health moving forward."
"We have to as a government need to show real compassion, and I believe that we are," Schow concluded shortly after.
Coun. Feist later told SSN, "mental health and health care go hand in hand. We just know that the stigma has to be gone in order for more people to open up to get help," when people need it.
"Serious mental health issues can impose very harmful effects on individuals, families and communities," said Feist, whose advocacy for better mental health supports, funding, and awareness is of profound significance to her and her family.
"Four and a half years ago, we lost our son, Chad to suicide," when he was 33 years old. The impact of this kind of loss on families who experience it is abiding and irrevocable. Feist said more needs to be done on all fronts to ensure people are getting the help they need, where and when they need it.
"Needed from the government is funding. Funding for more workshops interventions, and continued funding for any tools that can support mental health development," Feist added.
According to Government of Canada statistics, suicide is the second leading cause of death in Canada among 15-34 year olds. Speaking to the plethora of conditions and diagnostic criteria which is slowly gaining mainstream awareness outside of medical circles, Feist said a central piece to long-term solutions and adequate care is steadfast advocacy and continued efforts to reduce stigma with respect to mental health struggles, psychiatric disorders, and substance use disorders. "With all of this, we need to de-stigmatize so that we get more people talking, so they are able to come forward with their pain," and try to access available resources.
Feist added that while, "not all turn to an addiction, unless they get  the help they need,  when desperation sets in, some  turn to self medication because they have not been properly diagnosed. Either they didn't know how to find the help they needed or were too embarrassed to ask for help. Bottom line: talk to someone."
Beyond psychological barriers, small urban centres are often home to fewer mental health and addictions supports in general. This lack of proximity is not conducive of a treatment framework where follow-up care is accessible, especially in the south zone where family doctors are in short supply.
Fire Chief and Director of Emergency Services in Picture Butte, Frank West echoed Feist's assertion that treating mental health disorders and challenges is intricately linked to the overall administration of the healthcare system broadly. Although it is not exactly common, Frank said emergency crews do occasionally respond to medical Incidents where a mental health issue might be an underlying cause or contributing factor.
He said, "as with all our health services in our area, what we're seeing is just a lack of accessibility for the public.  Lack of access to a family physician, I think is is probably one of the root causes of most of our health system issues, and i think it correlates to to mental health as well, by not having that ability to have a regular check-in with your physician."
West added limited access to a regular doctor imposes restrictions on a person's ability to access additional resources such as mental health resources, which are referred to through regular check-ins
"To me, that's probably one of our root causes that we're seeing here, I know in Picture Butte, we're short on doctors, and I think the case is very similar in Lethbridge and I would imagine in the surrounding counties as well."
Locally, RCMP data supports the claim that mental-health related calls in Lethbridge County are on the rise. In 2021, it was announced the Regional Police and Crisis Teams (RPACT) initiative would be expanded. Comprised of an RCMP officer and a Mental Health therapist from AHS, an RPACT team is intended to respond together to mental health calls in the community. In September 2022, Staff Sergeant (S/Sgt.) for the Picture Butte and Coaldale RCMP detachments, Mike Numan, reported that south zone would soon see the addition of a trained AHS mental health professional to the region's RPACT team. Numan said there is currently one RCMP member based out of Coaldale on the RPACT who is responsible for the entire south-west portion of Alberta and is comprised of 14 detachment areas.
At the time of publication, AHS was not able to provide a timeline on when the position would be filled for the southwestern region's RPACT team.
Numan who has had a career in policing for over 25 years, said some progress has been made in better understanding the impact of mental health challenges and conditions.
In the past, Numan said, "honestly to have mental health issues, you were almost looked down upon back in the day. Now it's much more recognized."
Within the RCMP, Numan said, "processes are getting better," when it comes to officer training for mental health related calls, but said despite the collective education, awareness, advocacy and funding commitments from the government, mental health and addictions continues to be a complicated issue which has no one universal solution.
"It is all part and parcel; there is not one thing that can fix this. It is definitely a society problem." Numan said
"As police we always get called on the person's very worst day and we're not professional mental health workers, but we are asked to go and try to deal with that situation and diffuse it, and bring them in to try and get get some help," and said i responding to these kinds of calls remains, "a concern that we see almost daily in our calls to service
"I can guarantee every agency that I've ever spoke with or detachment commander has noticed a very big increase in mental health-related calls," which are often intersecting with another psychiatric comorbidity and/or substance use disorder.
Mental health and suicide continues to impact young people within this age demographic at alarming rates, particularly young men, who die by suicide at higher rates than their female counterparts.
Principal of Picture Butte High School, Mark Lowe said the school's farm education program has created a space where students struggling with stress and mental health challenges have benefitted from the therapeutic aspects of caring for the program's animals which has functioned in part as, "a version of chicken therapy."
Lowe said the program has shown anecdotal promise in its early stages as a pathway to improved emotional regulation for students.
"If we have students who are having a rough day, sometimes they will come in here and just tend to the chickens." Lowe observed that in many cases, students appear to become more regulated as they interact with the chickens and said, "it will usually calm them down."
While awareness is on the rise, lack of accessibility for rural or remote Albertans continues to expose the gaps in mental health care network, particularly in schools and communities.
On May 16, KAHS hosted an informational evening on May 18 and included keynote speaker, Skylar Roth-MacDonald as part of the evening's discussion, "Mental Health Matters." The event was sponsored by the school council and the Alberta School Council Engagement grant. Vice-Principal of Kate Andrews High School (KAHS) in Coaldale, Kim Alexander said, "The need to focus on mental health has become vital, especially in the past few years, as educators, we struggle with how to support young people in this area. We know that parents often have a similar struggle, and educating both schools and families about the importance of understanding mental health is essential."
"Without professionals to offer support services to students and families focused on the safety and mental well-being of our children, the pressure and stress increase. These professionals also help enhance personal skills and coping strategies for students, which are other areas we are seeing a great need."
Small urban centres, particularly those in southern Alberta, are already facing a physician shortage and lack of  resources. The cost of mental health services also well as a diminished continuum of care due to lack of access to long-term follow up services were cited by a 2015 Government of Alberta report which outlined the need for a specialized approach in addressing mental health in remote and rural locales.
Alexander said for schools and communities, having the resources is key; "funding for resources in schools is essential," as it allows for Family School Liasion Workers to be in our schools regularly and work with students in an accessible way.
Feist said she hopes that with awareness and education, people in the community will continue to speak up for better supports and apply pressure needs to elected officials to bridge the gaps in mental health services and reduce barrier of access.
"Seeking help is a sign of strength, not a weakness (…) we want everyone to keep lobbying their government to show how important funding is to create and maintain facilities providing mental health care." She continued, "one shouldn't have to worry about if they can afford the help they need.
"Keep contacting your MLAs to express how much help is needed. The squeaky wheel gets the grease. The more that we all can talk about Mental Health issues and not be ashamed to do so, hopefully the ones most affected will seek help before it's too late."
If you are in immediate crisis, contact the AHS Mental Health Help Line at 1-877-303-2642, Talk Suicide Canada at 1-833-456-4566, the Kids Help Phone at 1-800-668-6868, Indigenous Hope Line at 1-855-242-3310, the National Trans helpline at 1-877-330-6366, or dial or text 211 or visit  https://ab.211.ca/ to find programs, services, and supports in your community.vices in your community.