Coaldale's museum a gem
Posted on March 22, 2016 by Sunny South News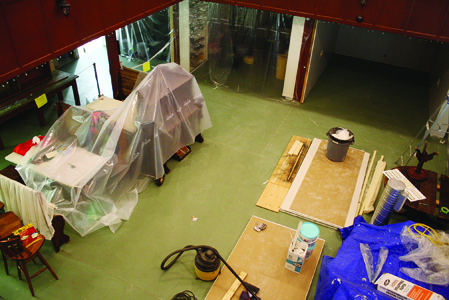 By Stan Ashbee
Sunny South News
It's been just over a year since the Town of Coaldale began its integrative partnership with the Gem of the West Museum Society, according to Community Services Manager Stephanie Wierl, as she updated town council on the progress at a regular meeting held Mar. 14.
The collaborative strategic plan, vision and mission and the four strategic pillars planned out by the town and the society include innovation and modernization, enhancing educational opportunities, engaging stakeholders and develop meaningful partnerships.
"This was created alongside the Gem of the West Museum Society in January 2015 and it was approved by their board in May 2015 and now we're just reviewing it and ensuring we're still moving in the direction the society feels we need to go," Wierl explained to council.
In regards to innovation and modernization, Wierl noted, exhibit layouts and plans are just one of the aspects being explored.
"We're looking at a possible rebrand and making sure we're making most of the facility because it is getting quite a bit busier and it is a bit larger now, than just the museum," she said.
As for the museum's social media and website, Wierl said, work continues on getting information and the word out about the local attraction and historical facility.
Work continues on the project of paving the museum's parking lot, work on the day-use area and on the landscaping area too.
As a museum society, a key focus is the enhancement of educational opportunities, Wierl said — which includes educational programming (family and community), summer camps and both the historical lecture and travelogue series. "We wanted to also look at enhancing the tour offerings. We saw an increase in tours over the past year. Different types of groups — lots of school groups coming in," Wierl said. The museum would also like to enhance membership sales, according to Wierl and building on volunteer retention and engagement programming. "We have a lot of great volunteers that love to work there and we want to make sure we're celebrating them and ensuring we can keep them around and bring in some new blood," she said.
Wierl noted another important aspect is the continued enhancement of guest experiences, as the museum moves into revitalizing the facility and bringing repeat visitors back to the museum and to the Town of Coaldale.